The Background…
Tiger Woods. Where do we even start with this cat. Tiger was/is arguably one of the best golfers we've ever seen. He came surging onto the pro-golf scene at just 19 years old and immediately dominated the field, winning 14 major golf tournaments in 15 years.
What made Tiger so different from other golfers was that he was young, athletic, charismatic and so goddamn entertaining. Thanks to Tiger, golf's popularity skyrocketed, especially among young viewers - golf was no longer just an old, rich, white dude sport. We're not even exaggerating when we say everyone LOVED Tiger.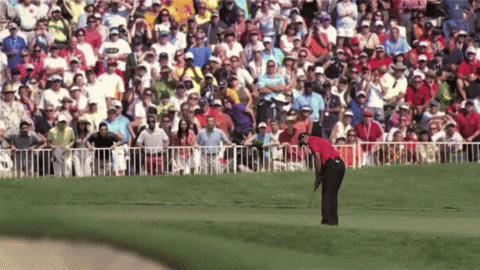 But then… after 15 years of being the Regina George of golf, sh!t hit the fan. From infidelity, drug abuse and surgeries, to say Tiger went through a rough patch would be an understatement. He got divorced, was dropped by major sponsors, had surgery and was even arrested. YIKES.
While he was going through these times, Tiger lost a lot fans, us included. Fast forward to this year though, and Tiger is kinda back to his old self, and as much as some people don't really want to cheer for Tiger because of his questionable past, they just can't seem to help themselves.
So, with Tiger back on the map this year, and literally everybody and their mom talking about him (your mom has prolly texted you about him before), it's v important for you to know the full history of who TF Tiger is and why TF *everybody* loves him.
Timeline:
The Early Years - AKA The Glory Days
August 1996: Tiger becomes a pro (moves from amateur competitions to play with the best in the biz) and bursts onto the golf scene. He wins a PGA (Professional Golf Association) tour tournament in just his 5th start. CASUAL.
April 1997: At age 21, Tiger wins The Masters. The goddamn Masters!!!! He won The Masters after being a professional for less than a year. Like SCUZE ME. On top of all of that, he set the record, at the time, for the youngest player EVER to win the tournament, and also set a record score. At 21, we were proud of ourselves for just being able to get our hungover butts to the gym.
June 2000: Tiger wins the U.S. Open by 15 shots (and no we're not talking about tequila). This is the largest winning margin in major championship history.

April 2001: Tiger wins The Masters AGAIN!! With this win, he becomes the first player EVER to hold all four professional majors at the same time. This is a big fkn deal.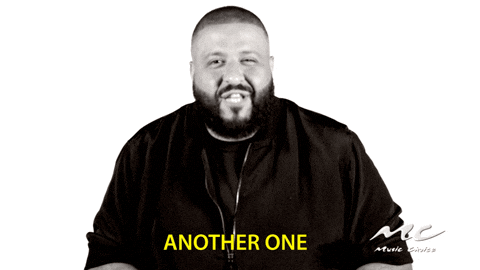 October 2004: Woods and his beautiful Swedish model girlfriend, Elin, get married! Unfortunately no official photos were released so we can't link you to any. Welp.
June 2007: The happy couple have their first daughter, Samantha.
July 2007: Woods ruptures his ACL (OUCHHHHH) while just frolicking on a golf course after the British Open. Somehow he STILL manages to win five of the next six tournaments, including the PGA Championship (which is another major). NBD.
April 2008: Following the ACL rupture, Woods has knee surgery to repair the cartilage, but only after coming in 2nd place at The Masters.
May 2008: Injuries continue to plague Tiger as he somehow ends up with 2 stress fractures in his left tibia (one of the bones in your shin).
June 2008: Still after all these injuries, Woods powers through and wins his 14th major golf tournament at the US Open, causing people to wonder if Iron Man is moonlighting for Tiger. A week later though, he has to have knee surgery...again. This sadly causes Woods to be OOO for over 8 months.
February 2009: Elin gives birth to their second child, Charlie! Which makes us all just remember the classic video "Charlie bit me".
The Sh!t Storm
November 2009: This is really the end of Tiger Woods as we know him. In November '09, he crashes his SUV into a tree and a fire hydrant on the property of his FLA home and all of a sudden, we find out that there's been lots of drama for Woods behind the scenes.
The car crash came after he was chased out of the house with a golf club by his wife, after she discovered he had been unfaithful via the texts she found on his phone from a mistress. Unfortunately, the reality was much worse than she ever could have imagined. Woods is apparently a "sex addict" having had dozens of extramarital affairs. He tries to keep the first mistress hush-hush by paying her off a cool $10M, but once it's out, an onslaught of strippers, porn stars, and escorts come out saying that they too have been sleeping with the golfer.
Woods goes to rehab for 45 days for his sex addiction. A lot of his major sponsors start reneging on their deals. As a result, Tiger doesn't return to golf until April 2010, doesn't win another tournament until 2012, and also has prolly lost the majority of his female fan base.
2010: Nike, Tiger's main sponsor, releases a controversial commercial where Tiger's late Father "asks him questions" (that was recorded before he passed away in 2006) about what he went through. You gotta watch it here.
August 2010: Of course, after finding out that Tiger is a "serial cheater", having confessed to sleeping with over 120 women, Elin divorces his @$$. What put her over the edge was the announcement of Woods' 15th mistress, the daughter of the couple next door, who Woods first met when she was only 14. That's straight messed up.
August 2014: There's nothing much to mention about Tiger aside from his one tournament win in 2012. He's not playing a lot, and when he is, it's pretty bad TBH. In 2014, Tiger's back starts failing him, and he has back surgery.
September & October 2015: Tiger has back-to-back back surgeries (can we say back one more time?) after his first one really didn't help him out.
December 2016: For the first time in 15 months, Tiger competes, but isn't his ~best self~.
April 2017: Tiger's goddang back keeps on bugging him as he has a fourth back surgery to fuse discs in his lower back.
May 30, 2017: Oh TIGER. Woods is arrested in Florida for a good ol' fashioned DUI. We later learn that it was due to an overdose on prescription drugs, but it's not like that fact makes it any better. We know y'all love mug shots, so here's Tiger's. Like, c'mon.
Back at It Again - The Comeback
December 2017: After a 10-month hiatus from pro golf, Tiger was back on the links in the Bahamas at the Hero World Challenge. It was the first time in 834 days that Tiger shot in the 60s (below par). Although Tiger didn't win it, the solid performance showed that Tiger was healthy and he just might be back to his old self.
January 2018: After 363 days of being OOO on the PGA Tour and now ranked 647th in the world when he used to be ranked #1, Tiger was finally back on the links at the Farmers Insurance Open. Tiger actually played pretty well and ended up placing 23rd. All of a sudden, people started cheering for Tiger again and were excited to see him healthy.
March 2018: At the Valspar Championship golf tournament in sunny Palm Harbour, FLA, Tiger was in his best form since returning to golf, earning a 2nd place finish and effectively causing all the bros to say "Tiger's back, baby!" This 44ft birdie shot also gave shades of the old Tiger.
So. Basically, Tiger's back. But this time, he's not the young guy, he's the old fart. He's playing against the kids who HE made fans of golf like Jordan Spieth, Dustin Johnson and Rory McIlroy. Tiger has yet to win a tournament since 2012, but what's promising (to Tiger fans) is that he's been healthy. The Tiger story is interesting. We kind of think of it as a classic romcom love story. We all fell in love with Tiger while he was at his best self, but he ended up being a bit of a sh!t guy. However, Tiger came back to the fans and the sport with his head down, apologetic asking for our forgiveness. And, although it's been a long road, it seems like a lot of people are giving Tiger a second chance. Here's to hoping he doesn't break their hearts again.
That's #thegistofit
Don't get The GIST weekly newsletter yet? Let's make it email official.
Golf Guide, Glossary & FAQ
A full round of golf is played on 18 holes at a golf course. Holes generally range from 100 - 500 yards. Unlike other sports, the goal is to have the LEAST amount of strokes at the end of the game - meaning take the least amount of drives, pitches, putts, etc. to get the ball in the hole...read more here
#TakeAKnee began back in summer '16, when San Francisco 49ers quarterback, Colin Kaepernick (pronounced CAP-ER-NICK), started kneeling during the national anthem in protest of racial inequality and police brutality toward people of colour... read more here.
The GIST's co-founders talk about their journey of creating a sports media business for women, by women. They'll cover everything from quitting their jobs to be entrepreneurs to being women in a male dominant sports industry... read more