The GIST Expands to Ottawa
Alright. We have some v exciting news to share with you. The GIST newsletter is expanding to Ottawa! We know what you're thinking, "that's fantastic, but why… and how?!"

The Big Picture: As you (probably) know, The GIST creates sports content and experiences that are by women and for women as well as novice sports fans. Our vision is to one day be the go-to source for sports for women.
What We've Learned: The media industry is unbundling and, at large, audiences are choosing organic and authentic media and communities (that's us). We've also been listening to and learning from our GISTers. Our GISTers want content and experiences that are catered specifically for them.
With That In Mind: Sports talk and community are often very localized experiences. What people are interested in or passionate about in one city can be completely different in another. So, we decided to provide localized sports content through our newsletter as a small first step to providing curated content that is created specifically with our GISTers in mind.
How?
Localized Newsletters: Each city we expand to will have a different newsletter that a GISTer can subscribe to. And our first stop is Ottawa! The content will be largely the same as it is for our existing Toronto-centric newsletter, but will pay special attention to Ottawa sports teams and events going on in the nation's capital.

How Many More Cities Are You Expanding To?: To infinity, and beyond!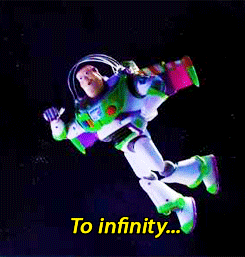 Our Ask: Expanding to a new city is going to take a lot of work. So, we're begging asking for your help. Would you be able to spread the word of The GIST newsletter to your friends, family, colleagues, frenemies, partners, old teammates, one-night stands and exes in Ottawa? We would really appreciate it.
So much, in fact, that for every person you get to sign up to The GIST in the next week (by using your unique referral link), you'll be entered to win one of two of our GIST swag bags that include a GIST tee, Lululemon water bottle, Batiste dry shampoo, Niu Body face serum, a cute tote, oh and a few gift cards. Literally SO MUCH FUN STUFF.
Any questions or feedback? Shoot us an email.
Thanks so much for being part of The GIST community and for helping us as we continue to grow. It truly means so much to us.