The Background…
NFL football is generally synonymous with egocentric players, the all-American dream, making cheerleaders look scantily clad (don't get us started on that one) and, of course, tailgating (duh). Traditionally sports has not been a realm for politics; however, nowadays, the NFL is also synonymous with the #TakeAKnee movement.
#TakeAKnee began back in summer '16, when San Francisco 49ers quarterback, Colin Kaepernick (pronounced CAP-ER-NICK), started kneeling during the national anthem in protest of racial inequality and police brutality toward people of colour. To provide some context, 2016 saw many cases of police brutality against people of colour, deaths at the hand of the police, and in response, nationwide protests, the emergence of the Black Lives Matter movement, and activism from celebrities like Beyonce. He has also donated over $1M USD of his own money to charitable organizations that help combat police brutality.
Like all good protests, this movement, for better or worse, caused a stir in media and politics... including gaining the attention of president Donald Trump. In classic Trump fashion, he (and his blue jacket media minions) managed to spin this silent and peaceful protest about racial inequality into being about disrespecting the American flag. UGH, so fkn typical. Since then, #TakeAKnee has sparked change - some good, and some unintentionally not so much.
SO. The GIST is giving you a #deepdive on all things #TakeAKnee because we think it's RLY important that you not only know about the movement, but that you also are aware of what has happened throughout the course of it.
Timeline:
2012: Kaepernick joins the NFL and leads the San Francisco 49ers to the Super Bowl in his first season. Atta boy! To say he was a v promising QB at this point would be an understatement.
2016
2016 Pre-Season: Pre-season games are basically like exhibition games where teams play against one another to "practice" before the regular szn. During two of the games in the preseason, Kaepernick actually sat on the bench during the national anthem, effectively starting his silent and peaceful protest of racial oppression. This protest went largely unnoticed.
August 26, 2016 - Pre-Season game: Kaepernick becomes the first NFL player to kneel during the national anthem in protest of racial inequality and police brutality toward people of colour. He explains to an NFL interviewer that he would not "show pride in a flag for a country that oppresses Black people and people of color,". His goal was to use his platform as a professional athlete to spread the word about the injustices occurring in the US. At this time, the NFL stated that although players are encouraged to stand for the national anthem, it is not required.You may be asking, why did he switch from sitting to kneeling?! The answer: to show respect for the military. Remember that.
September 1, 2016 - Pre-Season: Kaepernick isn't alone in kneeling. He's joined by his 49er teammate, Eric Reid.
End of 2016 Season: Kaepernick opted out of his contract with the 49ers at the end of the 2016 season to become a free agent. Although he was/is a top-notch quarterback, he has STILL not been signed with any other team. Many believe he hasn't been signed due to his protesting. Kaepernick has sued the NFL, claiming the owners colluded not to sign him. The lawsuit is still ongoing. You can learn more about the lawsuit here. We think the fact that he hasn't been signed since is utter BS.
2017
Beginning of 2017 NFL season: Many brave players start to follow in Kaepernick's footsteps and begin to kneel during the national anthem. It's v important to note that this kneeling occurs both inside AND outside the NFL, in both men's AND women's professional leagues.
September 22, 2017: Turns out, G'DAM President Trump didn't like it one bit. He called the movement "disrespecting the flag", "disrespecting the military" (which remember was NOT Kaepernick's point), "unpatriotic" and even asked for the "SOBs who were kneeling to be fired" at a rally in Huntsville, Alabama. Watch the rally and see the maddening commentary here. Trump was effectively trying to shift what #TakeAKnee was initially all about. It was never about disrespecting the country or the flag, it was about protesting social injustice. Many people also think that Trump started focusing on football to distract from what he was up to politically (like, in his actual job). At the time he was under criticism for how he was handling North Korea and Russia.
September 23, 2017: It's standard for all professional North American sports team champions (at least for the men) to get invited to the White House. We're jumping to the NBA for a hot second, so stay with us. Last year's (and this year's) NBA Finals Champs were the Golden State Warriors. Given everything Trump had said literally the day prior, Warriors star, Steph Curry, said "no thanks" to Trump's invitation. And Trump's response? Well, being the brat he is, he tweeted about it, and "uninvited" Curry to the White House. SMDH. Read more here.
September 24, 2017: Back to football. The Sunday following Trump's claim that football players should be fired for kneeling, the majority of teams, including owners, coaches and managers, kneeled or linked arms during the national anthem to stand together in solidarity. Hard to say if this solidarity was really against Trump calling their players SOBs, or if it was because they were kneeling for the true purpose of the protest - racial inequality.
September 24, 2017: Yep. We're talking about the same day here. Trump calls for all fans to BOYCOTT THE NFL...aka to stop watching and attending football games, until all personnel honour the flag and the national anthem. Many players say "eff it" and continue to kneel. Keep reading to see if Trump gets his wish.
November 2017: Although Kaepernick is still not signed as a quarterback in the NFL, he wins countless awards, including GQ Citizen of the Year, 2nd runner up to the creator of the #MeToo campaign for Time Magazine's Person of the Year, and Muhammad Ali Legacy award, which is given to athletes whose careers have directly or indirectly impacted the world. Our fave gal Beyonce presented that one to him.
2018
April 2018: It finally, FINALLY, looked like Kaepernick was gonna be back on the NFL scene as the the Seattle Seahawks showing interest in him and offered a tryout. This squad is well known to be pretty progressive, so we were surprised when they apparently postponed their visit with Kaepernick after he said he wouldn't stop kneeling during the national anthem. The Seahawks personnel are now being included in Kaepernick's collusion case against the league. Let the mayhem continue.
April 2018: The accolades just keep on coming in for Kaepernick after he received Amnesty International's top honour - the Ambassador of Conscience Award. The award celebrates individuals and groups who speak out for justice. Prior winners include heroes like Malala Youzsafzai and Nelson Mandela. Talk about amazing company to be associated with.
May 23, 2018: The NFL passed a resolution that requires all athletes and team personnel to either stand during the national anthem or to remain in their locker room. If they kneel, they will be fined. NFL commissioner, Roger Goodell, proved what a wuss he is and succumbed to the pressure (*cough* from Donald Trump *cough*) to pass this new bogus rule. Goodell made it seem like all NFL owners were on board but LET US TELL YOU, this is NOT the case. The San Francisco 49ers owner didn't vote, the NY Jets owner said he would pay for the players' fines, and the NFL Players Union wasn't even consulted in this decision. LIKE, GIMME A BREAK!!! This further punctuates the disconnect between the NFL front office (the business people) and the players. It also looks like Trump got just what he asked for.
June 4, 2018: The Donald uninvites Super Bowl Champions, the Philadelphia Eagles, to the White House. Why? Some players weren't planning to attend because of their disagreements with the President, mostly due to everything he's done with the #TakeAKnee protest (and the new bogus rule outlined above). BUT here's the thing, the Eagles stood for the national anthem every single game last year… so Donald Trump uninviting them based on their 'disrespect' for the national anthem is simply ludicrous, especially because the #TakeAKnee movement was never about disrespecting the flag in the first place. Instead, Trump hosted a "fan rally" for all Eagles fans at the White House. At the rally, two men continued to kneel during the national anthem and Trump, a "very patriotic guy" forgot the words to God Bless America. How exasperated are you right now???
August 2018: EA Sports comes under major fire after Kaepernick's name was edited out of the song "Big Bank", which is featured on the video game "Madden NFL '19". EA Sports released an official statement on Twitter saying that their team misunderstood the fact that while EA doesn't have the rights to include Kaepernick as a player in the game, that those rights don't affect the soundtracks. But… we're calling BS. Big Sean, the artist of the track, tweeted to say that he did not okay the removal of Kaepernick's name and that he was disappointed and appalled by NFL and EA Sports' decision. All of this just sounded fishy AF to us. EA is corrected this "mistake" for the August 10th launch date.
August 31, 2018: A small victory for Kaepernick at last! Kaepernick's allegation that the NFL colluded to deny him a contract as punishment for his lead role in the #TakeAKnee protests will receive a formal hearing. This formal hearing was granted after an abitrator denied the leagues request for a summary judgment (in attempts to waive the case).
September 3, 2018: Kaepernick is introduced as the face of Nike's 30th anniversary of the "Just Do It" campaign. ALL. THE. YESSSSSS.
The NFL's 2018/19 season officially kicks off on September 6th, and you can bet that it's going to be a wild ride.
To conclude, sports are meant to unite, not divide. Sports are one of the only things that have that magical ability to unite people regardless of their age, race, gender, religion, etc. It's incredibly frustrating to see a divisive leader try to take away the pureness and passion of sport, and the people that support it. It's incredibly frustrating to see a leader twist the message of a protest. It's incredibly frustrating to see a leader use his power to effectively take away athletes' freedom of speech when he doesn't like what they're speaking about. #TakeAKnee is bigger than the game of football - it's always going to be bigger than the game. There is still a massive problem across North America regarding police violence toward people of colour. The stats don't lie and we hope that athletes and celebrities alike continue to use their platform to highlight the systemic injustices people of colour continue to face.
That's #thegistofit
Don't get The GIST weekly newsletter yet? Let's make it email official.
Football Guide, Glossary & FAQ
We're going to give you a quick run-down of how football is played in the US of A, because that's where it's most popular. Football is played on a 100 yard field with goalposts at each end. There are 11 players from each team on the field at once. Through passing or running the football, the point of the game is to score touchdowns and field goals to have the most points at the end of four quarters...read more here
The Larry Nassar and USA Gymnastics sex abuse scandal is the largest sex abuse scandal in sports in the history of the USA, if not the world. In early 2018, disgraced former USA Gymnastics and Michigan State doctor, Nassar, was sentenced to up to 175 years in prison for sexually abusing over 300 female athletes and at least one male athlete..... read more here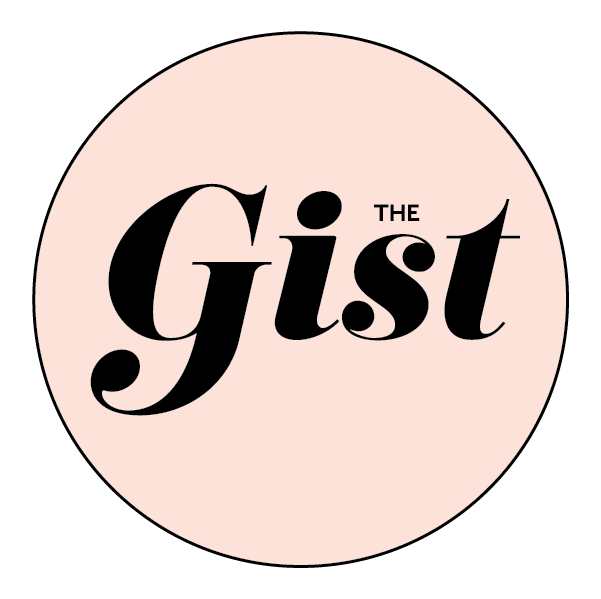 The GIST's co-founders talk about their journey of creating a sports media business for women, by women. They'll cover everything from quitting their jobs to be entrepreneurs to being women in a male dominant sports industry... read more