The GIST's Guide to March Madness
Why is February so short?
To make room for March.
Bring on the madness!
The GIST
March Madness is an annual NCAA (National Collegiate Athletic Association) basketball tournament. If you don't remember cheering for your school while you were in your undergrad, that's because you couldn't. March Madness only includes 68 of the best college basketball teams in the U.S., with this year's tourney taking place in 14 different cities from March 19th to April 8th.
Okay. So. What's so special about March Madness? Why do people go buck wild for it? Well, whether it's due to the thrill of cheering for your alma mater, beating your colleagues in an office pool (or friends in our GIST pool), or because you love a Cinderella story (and no, we're not talking about Chad & Hil's fire of a classic); people love March Madness so much that it can sometimes even bring them to tears. How Teams are Selected
The US has a lot of colleges, so there's a bit of process for choosing which teams will participate in March Madness. This is called "Selection Sunday". Is it just us or does this name give you the dystopian creeps? Anyway, teams earn a bid to the tournament if they:
1) win the conference in their division (BTW there are 32 divisions in college basketball), or 2) get chosen by the selection committee based on their "pedigree" to earn an invitation to the tournament.
Last year, the selection committee introduced a new system called the NCAA Evaluation Tool (NET) to help decide what teams should get a bid. Among other stats, NET uses game results, strength of schedule (how many good teams they beat), game location and scoring margin to decide who should get an invitation to the big dance. It can get prettttty complicated, but someone has to do it (we're v grateful it's not us).
How It's Organized
March Madness is a bracket style tournament that starts with 68 teams. You may be thinking, "what TF is a bracket?".
In this instance, it's not the bracket on your keyboard or the one you (occasionally) used in math class. A bracket represents a knockout tournament where two teams play each other and the winning team moves on. There are no second chances. To give a bracket some context, think back (fondly or not) to every beer pong tournament you took part in in university, similar rules apply here (with substantially fewer regrettable decisions – we hope). If you're more of a visual learner, check this out:
The brackets are set up based on a team's "seed". Seed rankings are determined by the committee from the best (1) to the worst (68), regardless of whether a team was an automatic bid or a committee selection. These seedings are based on how a team has performed throughout the year and are used to ensure the best teams don't play each other in the first couple rounds, increasing the chances of the 'best' teams facing off in the finals. It's basically the same set up as a tennis tournament.
Teams are then seeded into four regions (16 in each with eight teams matching up in the First Four "Play In" games—more on that later) with the 16th seed playing the 1st, 15th playing the 2nd , 14th playing the 3rd and so on. If you're feeling it, click here for more details.
After the initial round of four games, called the "First Four", 64 teams will remain and the field will be cut in half after each round. The part of the tournament you'll want to really pay attention to will start with the "Sweet Sixteen", then "Elite Eight", "Final Four" (don't you love alliteration?) and finally the Championship Game.
You may have heard your friends, colleagues and family talk about "their bracket". Creating a bracket is a big reason why fans gets so amped about March Madness. People use a bracket to predict who's going to win each game of the tournament, and ultimately try to predict who will win the whole damn thing. Often there's money on the line to make it a weeee bit more interesting.
Because this is college ball and a lot of these players who are still developing, March Madness is notoriously unpredictable making it practically impossible to create a perfect bracket (aka choosing all of the correct winners).
Bracket math isn't an exact science, but the internet tells us that the chances of filling out a perfect bracket are 1 in 9,223,372,036,854,775,808 (that's 9.2 quintillion)!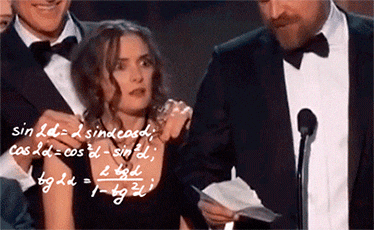 But that's what also makes March Madness fun. Because of the unpredictable nature of the tournament, you don't need to follow NCAA or even basketball to have fun filling out your bracket.
If you've never filled out a bracket before, here are some tips to consider:
Veteran Guard Play – If a team doesn't have good guards with experience (aka 3rd and 4th year players), they probably aren't going to do too well in the tournament. Guards are the players who dribble the ball up the floor and call the plays. They usually shoot more threes and jump shots than forwards and centres (aka the taller players) and have the ball in their hands A LOT, so it's definitely important for them to be ~top tier~ talent.

Free Throws – A lot of games in March Madness come down to the wire, which means foul shots/free throws are v important. Teams who shoot well from "the line" usually do better in the tournament! Every point counts.

Turnovers – It's hard to win if you give the other team extra chances. A turnover is when a team accidentally loses the ball to their opponent before they had a chance to shoot. Turnovers generally result from things like travelling, bad passes, good defence from the opponents, etc. Teams that have fewer turnovers get more chances at taking shots, which usually means more baskets.

If all else fails, or you want to keep the research quick, have fun with it! We like to choose teams that have Canadians on them (shout-out to superstar RJ Barrett on Duke) and teams that have mascots we love.
Buuuut, like we said, 1 in 9.2 quintillion, so there really is no foolproof way to pick your bracket. You just do you!
Want to give a go at making your own? We thought you would. Check out The GIST's very own interactive brackets here for men's and here for women's!
The Best of the Best
The 2018 men's March Madness winner was Villanova. Last year's win marked their third national championship and second in three years (they also won in 1985 and 2016). They beat Michigan in a bit of a lopsided final 79-62.
We're def hoping for a bit more drama in the Championship Game on April 8.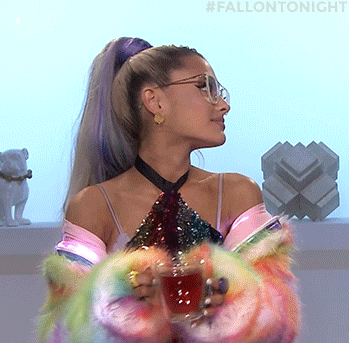 This year's season has been full of upsets with many different teams sitting atop the AP Top 25 (weekly rankings of the best college basketball teams), which should result in a v exciting tournament and some extra madness. That is, after all, what the people want to see.
March Madness is a little different than other major tournaments because it's harder to focus on specific players. Since there's an insane amount of teams, each with their own strategies and systems, the game is more about team play than individual players stealing the spotlight like we see in the NBA. Though there are still some super talented players who can take over the game if they want to (see: Zion Williamson – scroll down for more info on this generational player).
Even still, there are many current NBA/WNBA players who played in March Madness during their collegiate careers. However, many of the biggest NBA stars were never NCAA champions, which shows just how hard it is to win it all! One of the only current NBA stars to win a championship in college is Anthony Davis, who won in 2012 with the Kentucky Wildcats.
On the women's side, the Notre Dame Irish are the defending champions. Want all the deets on the women's tournament? We know you do. Click here or keep scrolling to get all the info you need on the women's tournament.
The Rundown
We've come up with three categories to help give you some info on what teams to watch and show some love to in your bracket… the favourites (the teams we think are gonna win), the "don't get shook" teams (the teams that could win) and Cinderella Potential (the teams that could make a run even though they are a lower seed). Cue the madness!
First up, we run through the men's and keep scrolling to get the run-down of the women's madness.
The Favourites
Duke
The Good: Duke's freshmen are the best in the country; they are gooooood. As a team, they are top 10 in scoring offense, beating teams by an average of 18 points.
The Bad: They are young. Because their stars are all freshmen, they don't have a lot of experience in the tournament.
The Ugly: Shooting percentage is v important and Duke isn't shooting the ball all that well from the free throw line (69%) or the three-point line (31%).
Virginia
The Good: NBA prospect and the team's best player, De'Andre Hunter, is back in the line-up after missing last year's tournament due to injury. Virginia has the fewest turnovers in the country and gives up the fewest points per game.
The Bad: In their two losses this year (both to Duke), they gave up an average of 77 points. Virginia likes to limit possessions, but a team that can get out in transition and score could cause some issues.
The Ugly: Last year, Virginia became the first 1-seed to lose to a 16-seed in March Madness history, and it was a blowout. Talk about ugly.
Gonzaga
The Good: Gonzaga's offense is elite. They lead the country in offensive output, scoring an average of 90 points per game.
The Bad: Because their offense has been so dominant, it's masked the fact that their defense isn't that great. They've given up 103, 76, 79, and 87 points to top 10 teams, going 2-2 in those contests. Ouch.
The Ugly: Their schedule. Because of the conference they're in, they haven't played an AP Top 25 team since December 15th when they lost to UNC and gave up more than 100 points.
Tennessee
The Good: Tennessee is a veteran team; their top five point getters are all upperclassmen (third or fourth years). Of these five, all of them are averaging double digits. This balanced scoring bodes well for a deep tournament run.
The Bad: Tennessee likes to stick to its best players and doesn't go too deep into the bench (their second string players), which is what a lot of coaches do in big games. Their leading scorer, Grant Williams, tends to be in foul trouble a lot (each player is allowed five fouls) and could find himself sitting on the bench early on.
The Ugly: They haven't fared too well against top teams going a less than stellar 2-3 against teams ranked in the top 15.
Don't Get Shook
Michigan
The Good: Michigan has a lot of players who can contribute. This can be a good thing, as you never know who will be "the guy" on any given night.
The Bad: Michigan has a lot of players who can contribute. Will anyone be "the guy" during the tournament?
The Ugly: Their most talented players on offense have no interest in playing defense and their best defensive players have been struggling on offense. Not the most ideal combination heading into the tournament.
Florida State University (FSU)
The Good: This FSU team is athletic. And big (they have a 7'4" centre… the player who's mostly playing under the basket). That's a pretty good combination for any basketball team. Pair that with their depth and they could make a run at the Final Four.
The Bad: They haven't had a lot of success against highly ranked programs, including a 20-point blowout at the hands of UNC at the end of February.
The Ugly: They turn the ball over. A lot. Their assist to turnover ratio is just below one. That means for every assist they make, they have one turnover. That's not good.
Texas Tech
The Good: The Texas Tech defense is tough. They are excellent in transition and in the half court. In recent weeks, they held their rival Kansas to 62 points in a dominant victory.
The Bad: They've had a lot of turnover on their roster since last season. The team that went to the Elite Eight last year looks pretttty different this year.
The Ugly: Finding offense. They have trouble hitting those mid-range shots.
Louisiana State University (LSU)
The Good: This squad is peaking at the right time winning their last eight road games. They've beaten two top 15 ranked teams in Kentucky and Tennessee and have been playing with some serious grit.
The Bad: They give up a lot of offensive rebounds. That means that when the other team shoots the ball and misses, they often don't get the rebound, instead they give the opposing team another chance to score.
The Ugly: The Tigers aren't shooting the ball well from downtown (outside the three point line) with their team average sitting at 32% and no one on the roster shooting above 35%. Eek.
Cinderella Potential
Murray State
The Good: They have one of the best athletes and players in college basketball in Ja Morant, who can single-handedly take over a game. But they're more than that; they are also sixth in the country in assists – hurray for team basketball!
The Bad: They don't have many impressive out-of-conference wins and haven't really beaten anyone important.
The Ugly: Morant is their go-to guy, so a lot of this team's success in the tournament will fall on his shoulders. It could be ugly, but it could be beautiful.
Virginia Commonwealth University (VCU)
The Good: VCU is a defensive powerhouse smothering teams with their hard-nosed D. D-WHAT? D-FENCE! They force opposing teams into turnovers, about 17 per game. They are athletic and loooove to pressure the ball.
The Bad: They don't have a singular star player. This could be a good or bad thing down the stretch. They need someone to step up in crunch time.
The Ugly: While the Rams are great at scoring in the paint, beyond the arc is a different story. VCU connects on only 30% of its 3-point attempts.
Syracuse
The Good: Syracuse is known for its stifling zone defense (each player defends an area of the court as opposed to defending a specific player). They have a lot of long (tall and lanky with lots of wingspan), athletic players who make driving to the rim challenging. With the league shooting an abysmal percentage from three on the whole, this strategy could pay off.
The Bad: The zone thing. If an opposing team gets hot shooting hands, it could spell trouble reaaaaal quick.
The Ugly: Syracuse isn't great at free throws with a team average of 68%. No one shoots better than 76% from the line and the guy who's closest to that mark has only taken 17 shots…that definitely could come back to bite them.
Players to Watch
The Duke Freshmen – Canadian RJ Barrett, Zion Williamson, Tre Jones and Cam Reddish have been raved about (and rightly so!) all season as they have led Duke to an impressive 26-4 record. RJ's offensive prowess, Zion's athleticism, Tre's defense and Reddish's shooting have made this freshman class the strongest the NCAA has seen in years. Just insane.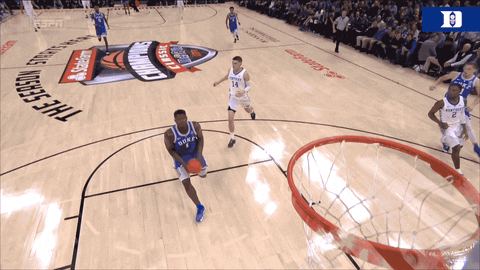 Ja Morant (Murray State – Sophomore) – Ja Morant is college basketball's Russell Westbrook. He has everything you can ask for in a basketball player: the freak athleticism, the playmaking abilities, and the craftiness. He's putting up big numbers and bringing people to their feet every night; this is a player you don't wanna miss.
Tennessee Upperclassmen – Grant Williams (Junior...aka third year) and Admiral Schofield (Senior… aka fourth year) - have both been pivotal pieces for Tennessee this year. Williams, the reigning SEC player of the year, is averaging almost 20 points and eight rebounds a game, while the other half of the dynamic duo is averaging 16 and six. Plus, if Admiral Schofield's name isn't fantastic enough, he can also pick up the guitar and carry a tune with fellow teammate (and Canadian) Kyle Alexander – talk about talent!
Ethan Happ (Wisconsin – Senior) – Though Happ doesn't have the raw athleticism of a Zion Williamson or Ja Morant, he is one of the best college hoopers in the NCAA. He's averaging a double double (18 points and 10 rebounds), but he's also throwing in almost 5 assists every game.
Ignas Brazdeikis (Michigan – Freshman) – This Canadian NBA prospect from Oakville has been a bit of a surprise this season; he's had an immediate impact on a strong Michigan squad. He's crafty and has a lot of versatility on offense. Look for Iggy to play a pivotal role, particularly on the offensive end.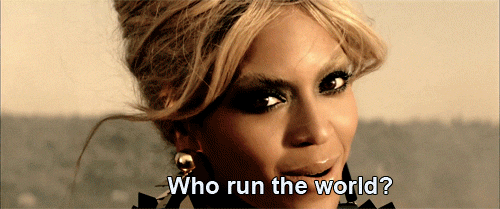 From March 22nd – April 7th, women's basketball also has its March Madness tournament. The tournament will run the exact same way as we outlined above for the men's (though without a First Four because there's only 64 teams in the women's tournament), but instead of Selection Sunday, teams are revealed on Selection Monday. So much for ladies first…
This year's field is one of the most open fields in NCAA women's basketball tournament history. There hasn't really been a year where there is no clear-cut favourite - until 2019! Bring on the madness! As in the men's AP Top 25, there's been a lot of movement at the top of the list and A LOT of upsets. And everyone loves an upset!
Unfortunately, as with the majority of female sports, the women's March Madness tournament is largely overshadowed by the men's, with the men taking the majority, if not all, of the live air-time. Because last year's women's Final Four was. So. Dang. Exciting (much better than the men's, in our opinion), we're hoping there will be more coverage of the women's tournament this year.
Like we did with the men's tournament, here's the Favourites, the "Don't Get Shook" teams, and the teams with Cinderella Potential. Let's get into it.
The Favourites
Baylor
The Good: Baylor is HUGE. There are very few teams in the country who can match their sheer size. All-American centre Kalani Brown is 6'7", while half the roster sits at 6 feet or taller. They are big, skilled, and will be tough to beat.
The Bad: Baylor will have to shoot better from the line as they get into closer contests later in the tournament – 67% as a team might not cut it.
The Ugly: The only ugly thing about this Baylor team might be how lopsided their wins are going to be early in the tournament…
UConn
The Good: There's no way we can have a women's college basketball favourites list and not include UConn. They've been at the apex of women's college basketball for a long time. They have the talent and experience to make a run deep into the tournament even though they've lost key stars Gabby Williams, Canadian Kia Nurse, and Azura Stephens to the WNBA.
The Bad: The Huskies are undersized next to bigger and stronger teams like Baylor, who womanhandled them in their regular season meeting in January.
The Ugly: Unlike in the past, the Huskies don't have a lot of depth (great players who aren't starters). Player health and consistent contributions from the bench are going to be huge for this squad.
Notre Dame
The Good: The defending national champions, the Fighting Irish, did not lose much in the offseason this year. They bring back four of five starters and are poised to make another run at the Final Four.
The Bad: In their losses, this season, Notre Dame turned the ball over a lot. Their season average is 14.7 turnovers per game, which puts them 101st in the league… not ideal for a favourite.
The Ugly: Notre Dame lost to unranked UNC back in January and turned the ball over 20 times.
Louisville
The Good: Experience. Louisville made it to the Final Four last season and know how to get the job done. They boast one of the best players in the country in Asia Durr and they have a strong supporting cast.
The Bad: Though the supporting cast is strong, it isn't very deep with only six-seven players getting significant minutes.
The Ugly: They're not a great rebounding team; in fact, their rebounding margin (difference between their own and their opponents' rebounds) is only two. For a team that outscores their opponents by 20 on average, they need to be better on the glass (backboard), especially down the stretch.
Don't Get Shook
Mississippi State
The Good: With many thinking Mississippi State was in a rebuilding year after losing four starters, their success this year has been a bit of a surprise. They've had some big (double digit) wins over other teams in the Top 25.
The Bad: Out of almost 1,200 minutes of game time this season, MSU has only trailed for about 100. They've won a lot of blowout games and haven't had to play in a lot of close contests this season, which could spell trouble if they find themselves down or in close games in later rounds.
The Ugly: They lost four starters from last season that led them to the National Championship; with all the chips down, will they be able to keep up with the more seasoned squads of the tournament?
Iowa
The Good: Megan Gustafson. This 6'3" senior leads the country in scoring averaging 27.7 points per game.
The Bad: While Iowa is fantastic at home (15-0), they're only 8-6 on the road. They'll have to hit the road eventually if they advance deeper into the tournament.
The Ugly: Iowa doesn't have the tournament experience other contending teams have. They were upset in the opening round last season and haven't made an Elite Eight since 1993 when no one on their current roster had been born yet.
NC State
The Good: Because of an ACL injury (season ending knee injury) to starting guard Grace Hunter, other players have stepped up.
The Bad: The two top five teams NC State played this year have blown them outta the water. By at least 30 points both times.
The Ugly: NC State has had a tumultuous year. They've been blown out and blown out other teams. They've been upset and had close games with inferior opponents. With the tournament coming down to do or die – can they win when it matters? Only time will tell.
Cinderella Potential
UNC
The Good: UNC can play with the big girls! They had a huge upset over top ranked Notre Dame at the end of January, upset top 10 NC State at the beginning of February, and played Louisville to a close seven point finish.
The Bad: They're only shooting 42% from the field and 33% from the three. It's not terrible, but it's definitely not good.
The Ugly: They haven't been in the tournament at all since 2015, and they haven't made a Final Four appearance in more than a decade.
Syracuse
The Good: After an early and disappointing exit in last year's tournament, Syracuse brings back all five starters and brought in a strong recruiting class. They have a fantastic point guard in Australian Tiana Mangakahia who leads the league in assists.
The Bad: Like their men's team, the Syracuse women rely heavily on zone defense. They play an aggressive zone, often extending it into the full court. This isn't inherently a bad thing (often it's a great thing), but it could cause problems if a team gets hot from beyond the arc (three-point line).
The Ugly: Syracuse turns the ball over about 17 times a game. That's 17 extra chances to score that they just give to the other team. U-G-L-Y turnovers got no alibi, they UGLY, yes, yes THEY UGLY.
Players to Watch
Asia Durr (Louisville – Senior) – Aside from the fact that Asia Durr just dropped 47 points (again) when Louisville played NC State, this senior guard has been dubbed the most unstoppable force in college basketball. A likely first round pick in the next WNBA draft, Asia's playmaking ability and handles make her a must-see in this year's tournament.
Sabrina Ionescu (Oregon – Junior) – Ionescu is the NCAA leader, male or female, in triple doubles (a triple double is when you have a double-digit total in three of assists, blocks, points, steals or rebounds). She has seven this season so far and 17 in her collegiate career. This girl literally does it all.
Arike Ogunbowale (Notre Dame – Senior) – You may remember Arike from her late game heroics in the Final Four and Championship games last year (this baller has ice in her veins), but she's had a pretty remarkable senior season, too. Averaging over 20 points a game in 2019, she's Notre Dame's all-time leading scoring who passed WNBA great and Irish alum Skylar Diggins-Smith earlier this month.
Bridget Carleton (Iowa State – Senior) – This Canadian from Chatham is lighting it up in Iowa and has a shot at being picked in the next WNBA draft. At 6'1", Bridget's versatility, sharpshooting skills, and playmaking abilities are making her Canadian fans proud. Most recently, Bridget scored 27 second half points (yes, in a single HALF) to lead her team past Texas Tech. Get it, girl!
Aislinn Konig (NC State – Junior) – Another Canadian kid, Aislinn Konig has had an impactful season. Known for her long range shooting abilities, Aislinn has taken over the point guard role for her collegiate squad after a teammate's injury. With the move, she's shooting a scorching 41% from three and dishing out almost four assists per game.
Getcha Head in the Game
Here are some NCAA fun facts you gotta know:
Before last year's men's tournament, a 16 seed had never beaten a 1 seed. This changed when UMBC upset Virginia in the first round of the 2018 tournament. It wasn't even a close game with UMBC coming out on top by 20 points! UMBC would go on to lose their next game in the Round of 32, but they will always have a v important place in history (and our hearts).
The phrase "March Madness" was first used in 1982 when sportscaster Brent Musburger coined the phrase while talking about the tournament. The phrase became the center of a 1996 legal battle with the Illinois High School Boys Basketball Championship, which had used it in 1939. The result? A "dual use trademark". We told you the NCAA was full of drama.
The tournament has been held for almost 80 years, BUT only 35 schools have ever won the top prize - you do the math.
The lowest seed to ever win the tournament was Villanova; they were ranked 8th. The Wildcats cut down the nets (the champs traditionally climb a ladder and cut down the net after the game) in 1985. The very next year, 11th seeded LSU became the lowest seed to crack the Final Four. George Mason, VCU and Loyola Chicago would match this feat in 2006, 2011 and 2018 respectively.
Unlucky #5. A No.5 seeded team has never won a championship.
Don't forget to check out The GIST's very own interactive brackets here for men's and here for women's!

That's #thegist of it!
Written by Guest Writer: Lisa Minutillo

Don't get The GIST's free twice-weekly newsletter yet? Let's make it email official.
Basketball Guide, Glossary & FAQ
Basketball is made up of four quarters lasting 12 minutes each. Five players on each team are on the court at the same time. The point of the game is to shoot a basketball in a hoop to get the most baskets which = the most points. A basket counts as either two or three points, depending on how far the shooter was from the basket when she took the shot ... read more here.
After news broke that the Toronto Raptors Training Centre was renamed to the OVO Athletic Centre on Thursday, The GIST had the opportunity to interview Raptors President, Masai Ujiri. To give you some background, Ujiri's been the Raps' fearless and progressive leader since September 2016. Ujiri was born in Africa and moved to the U.S. to play college basketball. While Ujiri only played a couple years of pro in Europe, he's excelled on the business side of sport. read more here.
The GIST's co-founders talk about their journey of creating a sports media business for women, by women. They'll cover everything from quitting their jobs to be entrepreneurs to being women in a male dominant sports industry... read more