The GIST's Guide to the Super Bowl
Presented in partnership with:
Whether you're new to a city or looking to expand your social circle, Bumble BFF is a simplified way to create meaningful friendships. Free to download in the app and Google Play stores.
One of the best sports nights of the year is upon us - it's the Super Bowl! The Super Bowl is strictly reserved for eating an unhealthy amount of food, watching

insanely overpriced commercials

, fangirling over the halftime show and drinking to your heart's content (because it's socially acceptable to show up late and/or hungover to work the Monday after).
The GIST
On top of all that, the Super Bowl is the best NFL game to watch all season. The top two teams in the league - the best from the AFC and the best from the NFC - square off to become the champion.
This year is Super Bowl LIII. That's Roman numerals for 53. Fancy, fancy. After their dramatic AF overtime wins in their Conference Championship games, the New England Patriots (reppin' the AFC) are playing against the LA Rams (reppin' the NFC) at Mercedes Benz Stadium in Atlanta on Sunday, February 3rd. It's the Patriots' third straight Super Bowl appearance (insane) and they're entering this one as the slight 2.5 point favourites over the Rams.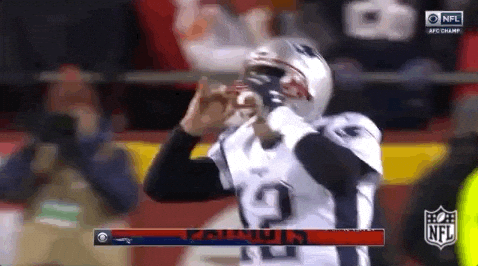 Deets on the Teams
These teams squared off in the Super Bowl all the way back in 2001 (when the LA Rams were the St. Louis Rams… more on that later), with the Patriots winning 20-17. The Patriots have won a total of five Super Bowls whereas the Rams have won it only once, back in 1999. To put that in perspective, in '99 Lou Bega's banger Mambo No. 5 was released. We said 1,2,3,4,5.
During the regular season, the Patriots had an 11-5 record while the Rams touted a slightly better record at 13-3. HOW-EV-ER, like a night out in Vegas with your best friends, anything can happen in the Super Bowl.
Players to Watch
New England Patriots
Tom Brady, Quarterback (QB), #12:
Not only is Tom Brady really really really ridiculously good looking, but he's also arguably the best QB of all time. Brady has played in the NFL for a whopping 18 years (the average career of a football player is six years), is one of only two players to have won five Super Bowls, and is the only QB ever to do so. He's played in 12 AFC Championship Games winning a record eight of them. On top of that, at 41 years old he's the oldest QB to ever win a playoff football game and is married to the most beautiful woman on the planet. Simply stunning (literally).
What makes this story all the more impressive is that Brady was a bit of a loser in college. While he might look like this now, he used to look like this. Sure, today he's arguably the GOAT QB, but he was selected 199th overall in the sixth round of the 2000 NFL entry draft—most sixth rounders rarely get a chance to play, let alone become the most dominant the league has ever seen.
Hate him or love him, if Brady wins this Super Bowl, he will solidify his title as the GOAT. It doesn't look like this old man is going to slow down anytime soon.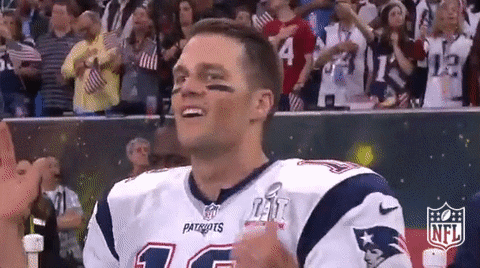 Rob Gronkowski (aka Gronk), Tight End (TE), #87:
Gronk is Brady's #1 target. Although he's a big guy, like 6'6" and 265 pounds big, he has great hands. And, thanks to his size, once he catches the ball, he literally just bulldozes the opposing team out of his way. Off the pitch, Gronk is a fan fave. This guy doesn't take himself too seriously and is pretty jokes. Want an example? Look no further.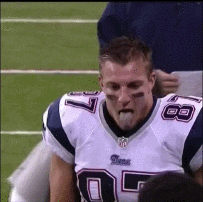 Julian Edelman, Wide Receiver (WR), #11:
After being sidelined for the entire 2017/18 season due to an ACL injury, Edelman came back this season with a vengeance. While Edelman's physique is the opposite of Gronk at only 5'10" and 198 pounds, this guy doesn't let his small size stop him. Edelman is known for his roadrunner-like speed, making clutch passes and taking hard hits for the team. Look for Brady to throw to Edelman A LOT this Super Bowl.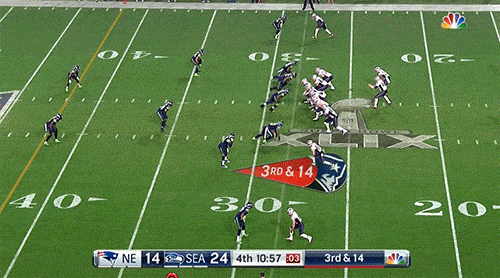 Bill Belichick, Head Coach:
Okay. You can't talk about the Patriots without talking about the Wizard of Oz head coach, Bill Belichick. Belichick started with the Patriots back in 2000—the same year as Brady. Talk about a match made in heaven. Belichick is one of, if not THE best coach of all time as he is the only NFL coach to win five Super Bowls. Casual. On top of him being a coaching genius, we love him for his stoic yet jokes press conference demeanor and his ugly AF crop sleeve (that he clearly cut himself) grey hoodie.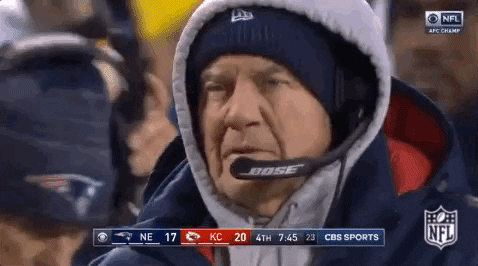 LA Rams
Jared Goff, QB, #16:
The Rams are led by 24-year-old young buck Jared Goff. Unlike Brady, Goff is fairly new to the NFL, joining in 2016. Not everything has been sunshine and rainbows for Goff in the NFL. In his first season he lost all seven games he played (yikes) and in 2017 he took the Rams to the playoffs but lost in the wild card round. But now, in 2018, he's in the Super Bowl. Started from the bottom now he here. The question is… will this inexperienced QB be able to handle the pressure that is the biggest game in football? Only time will tell.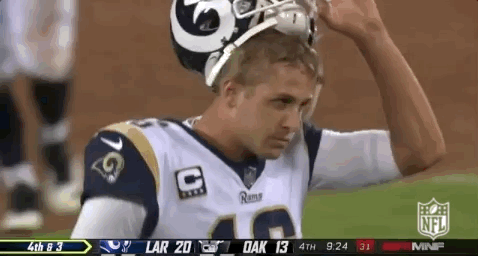 Todd Gurley, Running Back (RB), #30:
Although he had an absolutely sh!t NFC Championship game, Todd Gurley is arguably the best RB in the NFL. He rushed for the third-most yards this regular season thanks to his explosive running style. Same as Goff, Gurley is only 24 years old and already has so many highlight videos about him it's nuts. Let's see if he'll be able to shake-shake-shake off the disaster that was the NFC Championship game and turn things around for the Super Bowl.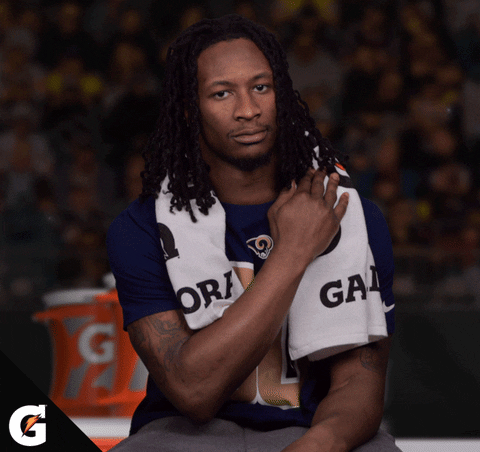 Brandin Cooks, WR, #12:
The theme of young players keeps on going for the Rams. Twenty-five year old Cooks is the best WR for the Rams and is Goff's go-to target. Fun fact? Cooks was traded from New England in April 2018 to the LA Rams. So, you better believe he'll be seeking sweet sweet revenge against his former team.
Sean McVay, Head Coach:
At only 32 years old, McVay is the youngest (and hottest) head coach to lead a team to the Super Bowl. While Patriots Coach Belichick is a bonafide football genius, many are calling Sean McVay the 'new school' answer to the 66-year-old's old-school domination. McVay has also earned the nickname 'Rain Man' because he apparently remembers every single play call he's ever made. Freaky.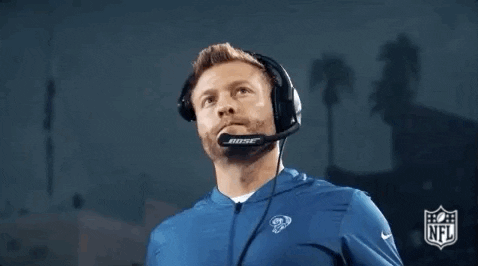 Alright. We recognize that we've only talked about the offensive players for each of these teams. Offence just seems more fun and both of these team are offensive power houses. HOW-EV-ER, as the old adage goes, offence wins you games, defence wins you championships.
The dude to look out for on the Rams is defensive tackle Aaron Donald. He'll be putting the pressure on Brady all game long. For the Patriots, keep a close eye on the McCourty twins - yep, twins - they even share an Instagram account together! Devin is a free safety and Jason is a cornerback.
On top of winning the Super Bowl, each player on the winning team receives $188k USD from the league while the losing team walks away with $59k. And, most teams pay a bonus to each player on top of that. Not bad for a day's work!
But What About the Food & Entertainment?
Because let's be honest, we're all really here for the halftime show, the commercials and to eat copious amounts of unhealthy food after being limited by Whole30 and Dry January. This year's halftime show artist is Maroon 5 because they have the moves like jagger. Also joining them on stage is Travis Scott (Kylie Jenner's boyfriend) and Big Boi (random). But, choosing performers for the Super Bowl didn't come without controversy as the NFL's first choice, Rihanna, declined to perform in support of unsigned QB Colin Kaepernick.
Speaking of dah-rama... rumours are swirling that Travis Scott might propose to Kylie at the Super Bowl this year! In an interview with Rolling Stone last year, Scott said he was waiting for the 'perfect moment' to propose to Kylie... and what's more perfect than proposing onstage while over 100M people watch? Nothing. Honestly, these rumours aren't too crazy. Last year, the couple used the Super Bowl to announce the existence of their daughter Stormi, and the Kardashian family is used to being proposed to in sports stadiums. Nothing's out of the question!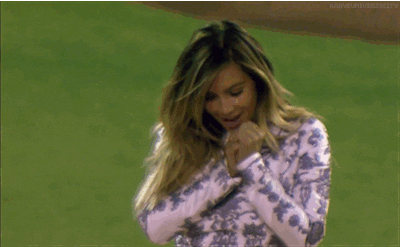 Anyway, we digress. Moving on to the commercials. A commercial for the Super Bowl costs about $5M USD for a 30 second spot. $5M for 30 seconds - that's $167k per second! Does anyone else find this absurd or is it just us?! This year there are some new companies making their Super Bowl commercial debuts, brands like Bumble (who will be debuting what looks like a kick-@$$ campaign starring the GOAT Serena Williams), Proctor and Gamble, Olay and Kraft. Staple Super Bowl brands like Anheuser-Busch InBev (who apparently is airing eight different ads… spending about $40M), Avocados from Mexico (to be enjoyed while eating guac) and Kia are returning. To that we say, wwwaasssuupppp.
Some Super Bowl Trivia
For the next couple of weeks, everyone is gonna be talking about Super Bowl Sunday. Here's some fun facts for you to toss out during the conversation:
Outside of Thanksgiving, Americans consume more food during the Super Bowl than any other day. Apparently, over 160 million avocados are consumed. Everything they avo-wanted.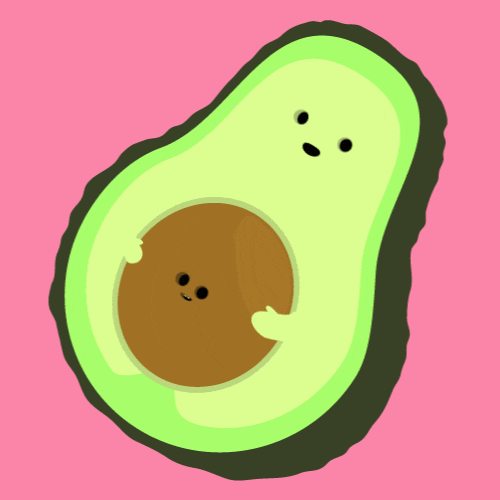 The average face-value cost per ticket is between $950-$5k. To put things in perspective, that's basically the cost of two months rent in Toronto.
The LA Rams team have relocated more times than your friend who keeps moving to ~find herself~. The Rams were founded in 1936 as the Cleveland Rams. In 1946, they became the LA Rams until they moved to St. Louis in 1995. It wasn't until 2016 that the team moved back to California.
That's #thegistofit
Don't have plans for the Super Bowl yet? Watch it with us.
Don't get The GIST weekly newsletter yet? Let's make it inbox official.
The topic of maternity leave in sport has been in the spotlight this year, in large part thanks to the best tennis player in the world, Serena Williams, having a baby... read more here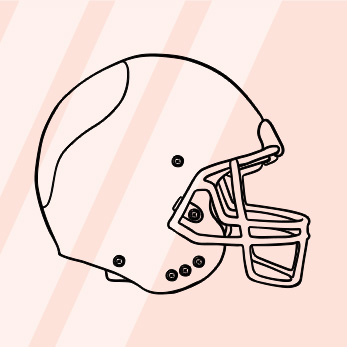 We're going to give you a quick run down of how football is played in the US of A, because that's where it's most popular. Football is played on a 100 yard field with goalposts at each end. There are 11 players from each team on the field at once. Through passing or running the football, the point of the game is to score touchdowns and field goals to have the most points at the end of four quarters. read more here
Want to check out some of our recent newsletters? The GIST is a twice-weekly email newsletter that gives you 'the gist' of everything happening in the sports world, from a female perspective for a change! Some call us 'The Skimm' for sports! Check them out here