Highlight:
Generally a highlight is the best thing that happened in the game. "Highlight of the night" is usually a play that is incredible. Similar to debriefing the prior evening's GNO with the ladies the next morning.
.500:
This means that you are winning 50/50 of your games. As a team, you ideally want to be above 500. However, for statistics it's a bit different. To give you reference, for hitters in baseball, a really good hitter will have stats just above .300.
Series:
Think of your favourite Netflix series. A series is made up of consecutive seasons. In sports, a series is made up of consecutive games playing the same team. Series are most popular over playoffs where you're playing the best of 5 or 7 games.
Sweep:
This means one team wins the series without letting the other team win a single game. GET OUT THE BROOMS!!
Rookie:
A player's first year in the pros. Similar to being a frosh or freshman in uni.
MVP:
Most valuable player.
GOAT:
Greatest Of All Time. This saying is pretty popular with the youth these days.
Trade:
When an athlete is playing for one team, but gets moved to another team in return of another player, draft picks, money, etc. Similar to trading Pokemon cards.
UFA:
Unrestricted free agent. When players join a professional team, they are provided a contract outlining years, salary, goals, caveats, etc. When that contract is over, they become an unrestricted free agent.
Draft Pick:
Each professional league has a draft at the beginning of each season. The draft is where teams vy for the next big stars to come. The players usually come from college, or the highest level unprofessional leagues. Generally, there is a lottery to see which team gets to pick first. The teams who ended up at the bottom of the league are provided a better chance to get top pick. Getting the #1 draft pick can seriously change your franchise's future.
Draft:
Speaking of draft picks, each year, in each professional sport, there is a "draft" before the season starts. This draft is where the professional teams get to pick which amateurs they want to come on their team. There's a set order for the draft each year, and generally the worst teams in the league have the top draft picks, because they really need the most help.
Don't get The GIST weekly newsletter yet? Let's make it email official.
FAQs
What is fantasy sports?
Not to be confused with the Fantasy Suite in the Bachelorette, fantasy sports are something that fans play online and compete against each other in What's key about the "fantasy" part of the game though is that fans get to choose players from all teams to make up their "ideal" team. Generally, these fantasy leagues require you to have a player in each position. Depending on how those players do (goals, assists, saves, rebounds, baskets, etc.) they are given points. Normally, these "teams" need to be updated each week to say who's going to be "playing" and some leagues require an update before each game. It can get v intense. The person whose fantasy team has the most cumulative points wins the fantasy league.
How is that different from a pool?
What's different with fantasy vs. a pool are a couple of things:
In a pool you can just pick what team you think is going to win

You can also pick players

Generally for a pool there are less rules around what specific positions need to be covered on the team. You're just trying to choose players that are going to get you the most points.

With pools, you're not really updating your roster on a per-game or per-week basis. You pick your players/teams, and they're your homies for the entire season, or entire playoff.
Okay, understand fantasy and pools. So what's a bracket?
In this instance, it's not the bracket on your keyboard or the one you (occasionally) use in math. A bracket represents two teams playing each other with the winning team moving on. No second chances, so you've got to bring your A-game. To give a bracket some context, think back (fondly or not) to every beer pong tournament you took part in in university - similar rules apply. You only continue playing if you win. If you're more of a visual learner, click here.
What's the deal with sponsors?
Sponsors are just another way for players and teams to make money. Many leagues have deals with brands, and the same goes for players. Brands recognize the reach that athletes have and want to capitalize on it. Smart business if you ask us! When a company is a "sponsor" of a specific athlete, these are normally called "endorsement" deals.
Don't get The GIST weekly newsletter yet? Let's make it email official.
The GIST's Guide to the 2018 Winter Olympics
The Winter Olympics. A two and a half week period every four years where Canadians stand united in cheering for our Canadian athletes, and where we can finally be known for something other than saying sorry too much, being maple-syrup enthusiasts and saying 'eh' at the end of our sentences. What a wonderful time, eh?
The GIST
This year's Winter Olympics are taking place in PyeongChang, South Korea starting on February 9th and running through to the 25th. PyeongChang is 14 hours ahead of Toronto meaning that most of the live events you'll be watching are going to be on TV at about 9am EST. A perfect reason for that early morning "coffee meeting" or to stroll in to work around 10am with the classic "the TTC was delayed again" excuse. Almost 3,000 athletes from 92 countries are set to compete, which is the most ever for a Winter Olympics. The games are going to feature 102 events across 15 sports giving out 102 medals, which, again, is the most ever for the Winter Olympics. Looks like someone *cough South Korea cough* is going for some big Guinness Book of World Record bragging rights this year.
Gimme Some History
This isn't your grade 10 dull-AF Civics class people, pep up! The Olympics have a pretty interesting history. Like all good things (think olives, tzatziki, and heartthrob Kostos from The Sisterhood of the Travelling Pants), the Olympics has its origins in Greece, with the first modern Summer Olympic games occuring in 1896 in Athens. About 30 years later, countries in the Northern Hemisphere started being like "hey, can we play some sports that incorporate snow and ice, because otherwise we're not gonna win any medals" and thus, the Winter Olympics were created in 1924 and held in Chamonix, France. No Olympic games were held during WWII, and it wasn't until the early 90's that the Summer and Winter Olympic games had separate four-year cycles, alternating every even-numbered year. See that history lesson wasn't too bad was it?! Be sure to go to ratemyprofessors.com and give The GIST top marks.
OH CANADA, WE STAND ON GUARD FOR THEE
The Winter Olympics is Canada's time to shine! We're born with snow in our blood, and our medal count shows it. Canada has competed in every single Winter Olympics and has won a medal each time. At the 2010 Vancouver Olympics, we won 14 gold medals which is the most ever won in a single Winter Olympics, and have the 5th most medals won in Winter Olympic history with 170. FYI, Norway leads the pack with 329...show-offs. We also lead the medal counts in hockey and curling - no surprise there! Each year, the Canadian team has a theme; this year's theme is "Virtue and Victory". Be sure to watch the Canadian Olympic Committee's promo video. Tell us it doesn't give you shivers.
Canadian Athletes
So who's gonna bring home that good Canadian bacon...um, we mean medals, this year??
- Canadian Women's Hockey Team: DUH. Each year, our team is in a battle vs. USA to claim the gold. We've won gold in the last 4 Olympics, but have won silver in the last 4 World Championships. The team is lead by 26 y/o Marie-Philip Poulin, who is a born filthy goal-scorer.
- Canadian Figure Skating Team: We have one of THE BEST figure skating teams in the world this year. Most notably, dance pair Tessa Virtue and Scott Moir, and singles skater Patrick Chan (a childhood crush of ours, he is so cute), are favourites to bring home the gold. Get a full recap of our squad here.
- Speed Skating: Charles Hamelin - this dude owns the short-track speed skating circuit. Hamelin is a 4-time Winter Olympic athlete receiving 3 gold and 1 silver medal in the last 3 Olympics. He's also 2-time world champ for the 500m race. Casual.
- Freestyle skiing: The Dufour-Lapointe sisters rule the slopes. That's 3 sisters ALL in the Olympics, and for the second Olympics in a row! Imagine how nuts that household would have been growing up.
- Big Air Snowboarding: This is one of the sports making its debut this year. Our Canadian representative, Mark McMorris, is a 7-time X Games (annual extreme sports event) gold medallist. He had a near-fatal crash last year, but has recovered remarkably and is g2g this year.
- Cross-Country Skiing: One name to look out for is Alex Harvey. He's recently finished 1st in the World Championships, and has the experience of 3 Olympics under his belt. He's also famous for his air-guitar celebrations. Slapping da bass mon.
- Curling: This shout out is simply to appease our parents who, after each GIST newsletter, text us saying "you forgot to talk about curling". Yeah, we "forgot" about it, Dad *rolls eyes*. Anyway, the Dads say we've got an unreal team going this year. Check out the roster here.
- Bobsleigh: Kaillie Humphries. This chick is looking for her third straight Olympic gold medal. But this year, she won't be joined by her usual break woman, Heather Moyse. Thirty-nine y/o Moyse is making a comeback to the sport post shoulder surgery, but isn't teaming up with Humphries b/c she was late to the game. Potentially some intercountry rivalry here.

As much as these are some of the most popular and top competitors, all of our athletes are incredible and deserve a big shout out. They have dedicated their lives to their sport for the chance to compete in the Winter Olympics and we really suggest that you check out the full list of athletes that will be representing our country this year.
Stories you gotta know about
This year's Olympics haven't even started and there's more drama than an entire season of Keeping Up with the Kardashians (like we finallyyyy just learned Kylie had her baby). Here are the top stories you need to know:
- Russia, Russia, Russia. This country just seems to be in the mix with everything these days. Spark notes version: the IOC banned Russia from the Olympics due to state-sponsored doping, only allowing athletes to compete under the neutral coloured Olympic flag. Check out our recap on what you need to know about Russia first here and then the most recent update where some of the OG decisions by the IOC were actually overturned here.
- This year, North Korea and South Korea are competing under one flag and their women's hockey team is also randomly playing together. Learn why this is a big deal here.
- Gary Bettman, the Commissioner of the NHL (National Hockey League) continues to be one of the biggest modern-day, real-life villains. For the first time since 1998, Bettman decided that no NHL players are allowed to play in the PyeongChang Olympics, so we're really not too sure how our Canadian men's hockey team is going to fare this year.

- "Watch out please, new meat coming through!" This year, four new disciplines have been added to the roster: big air snowboarding, mass start speed skating, mixed (meaning males and females) team alpine skiing and mixed team curling.
Be prepared for your weekly Trivia game…
Y'all know any trivia questions over the next three weeks are gonna be focused on the Olympics. Bring your A-game by knowing these facts:
- To avoid any potential confusion with North Korea's capital, Pyongyang, PyeongChang had to change its name for the Games, by capitalizing the "C." Prolly a good marketing decision.
- The gold medal weighs 586 grams or basically 1 pound. Have a look at the hardware.
- The Paralympic Games are running from March 8th-18th. Learn more about them here.
I don't have Cable, how the heck can I watch the games?!
Now that you've got #thegistofit, we're sure you're super stoked to get to watching the games. Us too. So, how can you watch them?
1) You still live with your parents so you still get cable/satellite. #Blessed. CBC has the main airing rights for the Games this year, but rumour has it they'll be sharing it with Rogers and Bell too. Here's the schedule for CBC.

2) "But I don't have cable!" We're gonna be completely honest with you, it's going to be harder to watch without cable legally. You can check out the CBC App, or CBC YouTube to watch the games, or, although Rogers and TSN's coverage will be more limited, you can also watch them live signing in on their respective websites or apps.
Don't get The GIST weekly newsletter yet? Let's make it email official.
The point of the good ol' hockey game is to have the most goals after 3, 20 minute, periods of play. 5 players plus 1 goalie on the ice at one time. But, what happens if there's a tie? *hmm emoji*...read more here
#TakeAKnee began back in summer '16, when San Francisco 49ers quarterback, Colin Kaepernick (pronounced CAP-ER-NICK), started kneeling during the national anthem in protest of racial inequality and police brutality toward people of colour... read more here.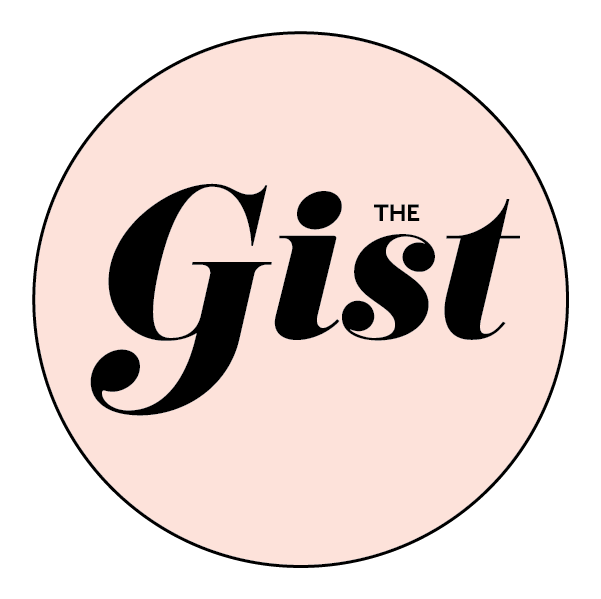 The GIST's co-founders talk about their journey of creating a sports media business for women, by women. They'll cover everything from quitting their jobs to be entrepreneurs to being women in a male dominant sports industry... read more