The Background
This week, the San Antonio Spurs play in Toronto for the first time this NBA season.
Normally, a regular-season game wouldn't be anything special, but on February 22nd, DeMar DeRozan, former Raptors superstar, will be back in Scotiabank Arena for the first time since the Raps shipped him off to San Antonio on July 28th in exchange for Kawhi Leonard.
DeRozan was drafted by the Raptors in 2009, a time when the team was… not great. They had just missed out on the final playoff spot to Chicago, Chris Bosh, one of the Raptors' biggest stars, was injured and after the season was over, he left to join LeBron James and Dwyane Wade in Miami. Needless to say, Toronto was reeling from yet another disappointment of a season and yet another franchise star leaving (who else remembers the days of the Fuck You Vince Carter t-shirts?).
Then this young player, who had only just joined the team, tweeted something unreal.
"Don't worry," DeRozan wrote. "I got us."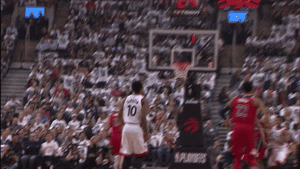 The Case for Nice
With so many professional athletes with such big personalities, it can be overwhelming to pick one to focus our fandom on. But maybe it's time to start noticing the nice guys.
"Nice" isn't a word we often associate with an athlete who grabs our attention. Fans tend to be interested in the characters who aren't particularly "nice," at least publicly. We want to watch the villains. We want Marshawn Lynch sulking his way through a press conference or Brad Marchand licking someone's face or Chris Paul smacking an opponent in the crotch. Nice usually means Sidney Crosby or Drew Brees or Steph Curry: someone who seems like a stand-up guy/gal, but who doesn't necessarily stoke a gut reaction.
But 'niceness' was the thing that made DeRozan so wonderful. He had a genuine love for the country he quickly adopted as his own; he was willing to be an ambassador for Toronto in the NBA and, by extension, an ambassador for all of Canada. He spoke up about his mental health, discussing depression when it definitely wasn't cool to be seen as vulnerable in the pro sports leagues. He was never rude to reporters, never snappy in interviews. From his leonine and magnetic play on the court to his bromance with teammate Kyle Lowry to his connection with the fans, DeRozan was nice, and Toronto loved it.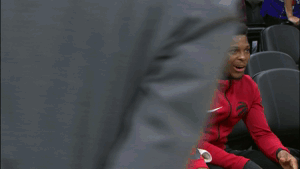 Why Should We Like the NBA?
What might exacerbate our love for DeRozan, could be our respect for the NBA as a league.
Let's face it, it can be hard to be a female fan.
Take, for example, football and hockey. Both sports are notorious for being pretty toxic for female supporters. The NFL gives women-beaters just a slap or two on the wrist. As for hockey: Sean Avery's recent autobiography gives a fascinating look at the inner workings of the NHL, but also exposes how hockey dudes talk about women. Turns out that we're pretty much exclusively referred to as "broads," no matter what our knowledge of the sport is.
But the NBA is an interesting league to watch. Commissioner Adam Silver has made some leaps and bounds in the realms of gender and sexuality rights. First of all, the NBA was the first of the four major North American pro sports leagues to have an openly gay athlete play when Jason Collins took to the court for the Brooklyn Nets on February 23, 2014. The league also pulled its 2017 all-star game out of Charlotte, North Carolina, in protest of the state's anti-LGBT "bathroom bill."
And, the NBA is hiring female coaches. Currently, there's assistant coach Becky Hammon in San Antonio, assistant coach Jenny Boucek (who was hired while pregnant) in Dallas, assistant coach Natalie Nakase in Los Angeles, player-development assistant Kristi Toliver in Washington, basketball-operations associate Sue Bird in Denver, and Lindsey Harding, who's a scout for Philadelphia. There was also Nancy Lieberman, who was assistant coach for Sacramento, and there are women coaching in the minor leagues. In fact, Silver says he believes the NBA will hire the first female head coach in major men's professional sports - a day that we TRULY cannot wait for
We're not saying that domestic violence and sexism doesn't occur in the NBA—it does, even if we don't see it. But at the very least, we can say that basketball is trying to make sport a more welcoming, and fun, place for female fans. And that is nice.
The Return of the King
Back to DeRozan. We can't help but wonder how he feels about coming back to the city that was his home for so many seasons, to face the team that shipped him off even when he had expressed an interest in staying put. We wonder what's going through his mind -- this gutsy American who grew to love the North so much that he once said "I am Toronto," that this city was the "only choice" for him. On the court, if DeMar's performance against the Raptors in San Antonio is any indication, you better believe he will be bringing it.
Mostly, we hope fans examine why they appreciated DeRozan: because he adopted Toronto as his home without complaint, because he wasn't an a$$hole to female reporters or fans, because he spoke out about his depression when so many players try to hold that sh!t in and get chewed up from the inside out. Because he represented Canada with magnanimity and strength, and because he didn't want to leave us in the lurch.
"We're all human at the end of the day," DeRozan said in a 2018 interview. "I don't care who you are. You can be the smallest person off the street or you could be the biggest person in the world, I'm going to treat everybody the same, with respect." We can only hope that his former hometown gives him the exact same treatment when he steps foot on the court on Friday.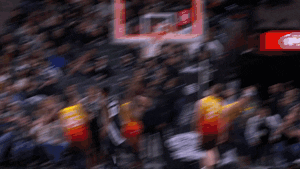 That's #thegistofit
Written by: Guest Author Anna Maxymiw
Don't subscribe to our twice-weekly newsletter yet? Let's make it inbox official.
The topic of maternity leave in sport has been in the spotlight this year, in large part thanks to the best tennis player in the world, Serena Williams, having a baby... read more here
Tiger was/is arguably one of the best golfers we've ever seen. Thanks to Tiger, golf's popularity skyrocketed, especially among young viewers - golf was no longer just an old, rich, white dude sport. But then… after 15 years of being the Regina George of golf, sh!t hit the fan. From infidelity, drug abuse and surgeries, to say Tiger went through a rough patch would be an understatement...read more here
The GIST's co-founders talk about their journey of creating a sports media business for women, by women. They'll cover everything from quitting their jobs to be entrepreneurs to being women in a male dominant sports industry... read more