Lay up:
When players run towards the basket, jump and float the ball either directly into the net or off the backboard and in. Players attempting this shot can take their two steps without getting called for a travel.
Slam dunk:
The ultimate highlight-reel move. Players with hops (or who are just really tall, like Shaq) get their hand(s) and the ball above the basket and slam it into the hoop. Like the mic drop of the NBA, it's oh-so-satisfying to watch.
Three pointer:
When you nail your shot from beyond the three-point line, also known as the arc, and pick up three points for your team instead of two. It scores more points because it's further from the basket and generally harder to get in.
Field goal:
Any shot that isn't a free throw. Includes three pointers, layups, jump shots, slam dunks… you get the picture.
Bank shot:
A shot that hits the backboard before the rim/net.
Jump shot / J / Jumper:
Just refers to jumping and then shooting the ball mid-air.
Alley-oop:
When one player passes the ball passes the ball up in the air and close to the basket so the other player can grab it and (generally) slam dunk it into the net. Check it out here. Teamwork makes the dream work.
Free throw line:
When a player is fouled while taking a shot, they head to the line to have a chance to score uncontested. Usually the player takes two shots, sometimes three if they were in the midst of a three pointer. You might think these are easy shots, but sometimes the player cracks under the pressure of being the centre of attention.
Double-double:
When one player completes two of the following: scores 10 or more points / has 10 or more rebounds / 10 or more assists / 10 or more steals OR 10 or more blocks. Most common is points, rebounds and assists.
Triple double:
Same as the above but one player completes THREE of those stat lines. This is next-level talent.
Rebound:
A rebound is when a player shoots but misses off the rim or backboard, so the ball bounces back into play. The player who gets to count the rebound as a statistic is the one who gets the ball after it's shot. Most of the time, the defensive team collects the rebound; however, an offensive rebound can occur as well and the team gets another chance to score.
Shot clock:
In the NBA, once you inbound the basketball, you only have 24 seconds to shoot. The shot clock was implemented so that players don't meander around to keep possession. It forces the game to keep moving and be more exciting.
Crossover:
You are dribbling the ball and switch quickly from one hand to the other and back to the OG hand to try to fake-out the defensive player.
Pick/screen:
A lot of the time, you need to make some room on the court so that your teammates can make a play. A pick/screen is when you block a player on defence from getting in the way of one of your teammates. You do this by planting your feet and standing your ground so that your teammate can run past you. Like bumper cars but with a bit more purpose.
Pick and roll:
Same as above but after you set your screen, you roll away and receive a pass. Tricky, tricky!
Over and back:
Occurs when a player crosses half court and and then goes back. Can't do that.
Full court press:
Defence mechanism. The defensive team applies the pressure over the entire court (rather than just waiting on the other side of half) before and after inbounding the ball. You'll generally only see this happen in the pro leagues at the end of each half if a team is down because it's terribly tiring.
(Wo)man to (wo)man:
Another defence mechanism. You've got one 'check' (player) on the other team that is your mark and you have to follow. Think Stage 5 clinger.
Zone defence:
Opposite defence strategy as man to man. The squad doesn't have a person to follow but a zone (area) on the court to defend and cover whoever might dare enter that zone.
Technical / Technical foul / T:
Any foul that does not involve physical contact. The refs get super into this one and make an aggressive T shape out of their hands. Common example? A player/coach is getting too fired up and starts swearing/yelling at the refs.
Courtside:
The seats literally on the court where all of the biggest celebs get to watch the game. Throwback to Jay Z's Empire State of Mind: "Sitting Courtside, Knicks and Nets give me high fives."
Don't get The GIST weekly newsletter yet? Let's make it email official.
FAQs
Why do teams foul so much in the last two minutes of a basketball game?
You've probably noticed that near the end of a game, the team that's losing (especially if they're only losing by a few points) will start fouling the other team. They do this to try and gain back possession rather than waste precious seconds. After foul shouts, the defending team is more likely to get the rebound on a miss as they have more players in the key (4 vs 3), and if the foul shot is made, they get to inbound from their own baseline. After all, it's hard to score baskets if the other team has the ball!
What is the deal with time outs - are they strategic?
Time outs are v strategic and are normally called when:
1) Your team can't get their sh!t together and the coach needs to settle everyone down (e.g., opponent scores five 'unanswered' buckets without your team getting a single one).
2) There's a major opportunity to tie the game, or pull ahead. The coach will normally call a time out so that they can draw up a play that will lead to a basket.
3) When the coach wants to slow the game down and give your squad a little break. Don't forget to hydrate!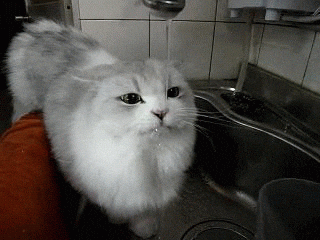 WTF is fantasy basketball
So glad you asked! Fantasy basketball is all about building the best (imaginary) bball with real NBA players and competing against the other teams in your league to prove who's best.
Not entirely clear? Let's compare this to Hollywood then, because we're suckers for pop culture and why the heck not. We want you to picture your favourite actors (or singers – shout out to Lady Gaga's A Star is Born!). Next, imagine if all of your favourite actors were to suddenly team up and join a movie that YOU have full creative control over. The actors are real, their ability to deliver lines are real, but YOU select who's on the cast, what parts they play, and how they will be directed. For this exercise, replace Lady Gaga with LeBron James, replace the movie set with a bball court, and replace line delivery skills with bball skills in your mind. That is fantasy basketball. You have control of your players and your players have control of the game and their ability to produce results.
Sounds fun - how do I play?
To play this fun-a$$ game, you first need to join a league. Your office may be in the works of starting one up, so definitely ask around, but you can also join a league for free online! These websites are some of the best, and most popular, out there:
Once you join a league, a "Draft Day" will be set and scheduled by your league's commissioner (fancy phrase for league organizer). You should aim to do all of your prep work and research before your scheduled Draft Day, as this will be the day that you actually select your team. It's a BFD.
Before we dive in, you should know that teams are mostly made up of six forwards (SF, PF, F), five guards (PG, SG, G), and two centres (C), for a total roster of 13 players (ten active players + three inactive bench players each day). There are 301 players in the NBA and you only need to pick 13 on Draft Day, so be sure to make your picks count.
Fantasy basketball is generally structured in a VERY similar way to fantasy hockey – if you have not yet checked out our Fantasy Hockey Guide, then we strongly recommend you take a quick jump over and read all about the wonderful world of fantasy sports and the small nuances that come with it.
Let's return really quickly to Draft Day, as this day is absolutely critical to your success. There are two types of drafts – the snake draft, by far the most common, and the auction draft. Just like hockey, a snake draft is when each team in the league is assigned a predetermined draft number and selects a player (from the remaining available players) to join their roster on their respective turn. If there are ten teams in your league, then you will draft somewhere between first and tenth, with the tenth drafter also selecting the eleventh pick because the order flips after each round. It will look something like this:
| | Team 1 | Team 2 | Team 3 | Team 4 | Team 5 | Team 6 | Team 7 | Team 8 | Team 9 | Team 10 |
| --- | --- | --- | --- | --- | --- | --- | --- | --- | --- | --- |
| Draft # | 1 | 2 | 3 | 4 | 5 | 6 | 7 | 8 | 9 | 10 |
| | 20 | 19 | 18 | 17 | 16 | 15 | 14 | 13 | 12 | 11 |
| | 21 | 22 | 23 | 24 | 25 | 26 | 27 | 28 | 29 | 30 |
The whole point of Draft Day is to build your team using the best players available to you. Whether you pick the known high performers or take a gamble on a potential breakout star (aka sleeper pick), Draft Day is all about what you decide. There's some strategy to this, y'all! But, don't fret, your picks are not set in stone; you'll get the chance to make trades or pick up undrafted players during the season to mix your roster up and chase after a baller you couldn't/didn't nab in the draft. As always though, beware the buyer as a big trade could require you to give something big up in return…
If you haven't a clue what to do, most websites offer ADP (Average Draft Position) for each player to help a sister/mister/GISTer out. The ADP is the average spot that the player was taken across all of the drafts run on that website – the higher the ADP, the more in demand that player is, which is a big clue that they might be pretty friggin' good.
As an owner after the draft, you set up your squad every day and select which players get to play Like Mike and hit the bball court and who gets to sit on the bench. Most often, you'll play against another team in your league each week in a head-to-head format to see who's team does the best in a variety of categories – points, threes, rebounds, assists, and steals are some of the most common categories, but it can vary depending on what your commissioner has decided. The team who outscores their opponent in each of the league's categories at the end of every week will earn a point; for example, if Team A had 36 total rebounds for the week and Team B had 32, Team A would earn a point. The team with the most points in their "head-to-head" matchup will earn the dub (win because dub is short form for W) for the week and this will go towards their overall standing in the league. Rinse and repeat this process until playoffs and there you have it, a regular season of fantasy basketball.
If you have any questions, feel free to light us up@thegistnewsca on Twitter – we are here to help you become the Fantasy Basketball champ you were always meant to be.
Wanna get good? Here are some draft tips to get you started
À la Elle Woods & her iconic orange Mac laptop in the 2001 classic Legally Blonde, you're gonna have to sit down, do some homework, and take some notes in order to slay your fantasy league. So hit the Google and check out these resources:
Fun fact to share on draft day
Los Angeles Lakers legend Kobe Bryant, one of the greatest basketball players of all time, was drafted by the Charlotte Hornets (RIP, now the New Orleans Pelicans) 13th overall in the 1996 NBA Draft. Immediately after being drafted, Charlotte traded Kobe to the Lakers in exchange for Vlade Divac, a trade that would change the course of the NBA and the game of basketball itself. What's basketball history without Kobe in a Lakers jersey, anyway?
Still have questions? That's what we're here for! Slide into our DMs, tweet us@thegistnewsca or hit us up with an email – we want to help you be the best, the very best.

Written by Holly Westgate, edited for length
GIST Guest Writer and Basketball Guru

Don't get The GIST weekly newsletter yet? Let's make it email official.
The GIST's Guide to March Madness
Why is February so short?
To make room for March.
Bring on the Madness!
Note: this is a shortened version of our full March Madness guide.
The GIST
March Madness is an annual NCAA (National Collegiate Athletic Association) basketball tournament. If you don't remember cheering for your Canadian school in this tournament while you were in your undergrad, that's because you couldn't. March Madness only includes 68 of the best college basketball teams in the U.S.
What's so special about March Madness?
Why do people go buck wild for it? Well, whether it's due to the thrill of cheering for your alma mater, beating your colleagues in an office pool (or friends in our GIST pool), or because you love a Cinderella story (and no, we're not talking about Chad & Hil's fire of a classic); people love March Madness so much that it can sometimes even bring them to tears.
How are teams selected?
The US has a lot of colleges, so there's a bit of process for choosing which teams will participate in March Madness. This is called "Selection Sunday". Is it just us or does this name give you the dystopian creeps? Anyway, teams earn a bid to the tournament if they:
1) Win the conference in their division (BTW there are 32 divisions in college basketball), or 2) Get chosen by the selection committee based on their "pedigree" to earn an invitation to the tournament.
Last year, the selection committee introduced a new system called the NCAA Evaluation Tool (NET) to help decide what teams should get a bid. Among other stats, NET uses game results, strength of schedule (how many good teams they beat), game location and scoring margin to decide who should get an invitation to the big dance. It can get prettttty complicated, but someone has to do it (we're v grateful it's not us).
How is it organized?
March Madness is a bracket style tournament that starts with 68 teams. You may be thinking, "what TF is a bracket?" In this instance, it's not the bracket on your keyboard or the one you (occasionally) used in math class. A bracket represents a knockout tournament where two teams play each other and the winning team moves on. There are no second chances. To give a bracket some context, think back (fondly or not) to every beer pong tournament you took part in in university, similar rules apply here (with substantially fewer regrettable decisions – we hope). If you're more of a visual learner, click here.
The brackets are set up based on a team's "seed". Seed rankings are determined by the committee from the best (1) to the worst (68), regardless of whether a team was an automatic bid or a committee selection. These seedings are based on how a team has performed throughout the year and are used to ensure the best teams don't play each other in the first couple rounds, increasing the chances of the 'best' teams facing off in the finals. It's basically the same set up as a tennis tournament.
Teams are then seeded into four regions (16 in each with eight teams matching up in the First Four "Play In" games—more on that later) with the 16th seed playing the 1st, 15th playing the 2nd , 14th playing the 3rd and so on. If you're feeling it, click here for more details.
After the initial round of four games, called the "First Four", 64 teams will remain and the field will be cut in half after each round. The part of the tournament you'll want to really pay attention to will start with the "Sweet Sixteen", then "Elite Eight", "Final Four" (don't you love alliteration?) and finally the Championship Game.
You may have heard your friends, colleagues and family talk about "their bracket". Creating a bracket is a big reason why fans gets so amped about March Madness. People use a bracket to predict who's going to win each game of the tournament, and ultimately try to predict who will win the whole damn thing. Often there's money on the line to make it a weeee bit more interesting.
Because this is college ball and a lot of these players are who are still developing, March Madness is notoriously unpredictable so it's practically impossible to create a perfect bracket (aka choosing all of the correct winners). Bracket math isn't an exact science, but the internet tells us that the chances of filling out a perfect bracket are 1 in 9,223,372,036,854,775,808 (that's 9.2 quintillion)! But that's what also makes March Madness fun. Because of the unpredictable nature of the tournament, you don't need to follow NCAA or even basketball to have fun filling out your bracket.
If you've never filled out a bracket before, here are some tips to consider:
Veteran Guard Play – If a team doesn't have good guards with experience (aka 3rd and 4th year players), they probably aren't going to do too well in the tournament. Guards are the players who dribble the ball up the floor and call the plays. They usually shoot more threes and jump shots than forwards and centres (aka the taller players) and have the ball in their hands A LOT, so it's definitely important for them to be ~top tier~ talent.

Free Throws – A lot of games in March Madness come down to the wire, which means foul shots/free throws are v important. Teams who shoot well from "the line" usually do better in the tournament! Every point counts.

Turnovers – It's hard to win if you give the other team extra chances. A turnover is when a team accidentally loses the ball to their opponent before they had a chance to shoot. Turnovers generally result from things like travelling, bad passes, good defence from the opponents, etc. Teams that have fewer turnovers get more chances at taking shots, which usually means more baskets.

If all else fails, or you want to keep the research quick, have fun with it! We like to choose teams that have Canadians on them (shout-out to superstar RJ Barrett on Duke) and teams that have mascots we love.
Buuuut, like we said, 1 in 9.2 quintillion, so there really is no foolproof way to pick your bracket. You just do you!
Lady ballas
Who run the world? GIRLS. Women's basketball also has its March Madness tournament. The tournament will run the exact same way as we outlined above for the men's (though without a First Four because there's only 64 teams in the women's tournament), but instead of Selection Sunday, teams are revealed on Selection Monday. So much for ladies first…
Unfortunately, as with the majority of female sports, the women's March Madness tournament is largely overshadowed by the men's. The men take majority, if not all, of the live air-time.
Getcha' head in the game
Here are some NCAA fun facts you gotta know:
Before the men's tournament in 2018, a 16 seed had never beaten a 1 seed. This changed when UMBC upset Virginia in the first round of the 2018 tournament. It wasn't even a close game with UMBC coming out on top by 20 points! UMBC would go on to lose their next game in the Round of 32, but they will always have a v important place in history (and our hearts).
The phrase "March Madness" was first used in 1982 when sportscaster Brent Musburger coined the phrase while talking about the tournament. The phrase became the center of a 1996 legal battle with the Illinois High School Boys Basketball Championship, which had used it in 1939. The result? A "dual use trademark". We told you the NCAA was full of drama.
The tournament has been held for almost 80 years, BUT only 35 different schools have ever won the top prize - you do the math.
The lowest seed to ever win the tournament was Villanova; they were ranked 8th. The Wildcats cut down the nets (the champs traditionally climb a ladder and cut down the net after the game) in 1985. The very next year, 11th seeded LSU became the lowest seed to crack the Final Four. George Mason and VCU would match this feat in 2006 and 2011 respectively.
Unlucky #5. A No.5 seeded team has never won a championship.
That's #thegistofit.
You can also read our full March Madness feature.
Don't get The GIST weekly newsletter yet? Let's make it email official.
Hockey Guide, Glossary & FAQ
The point of the good ol' hockey game is to have the most goals after 3, 20 minute, periods of play. 5 players plus 1 goalie on the ice at one time. But, what happens if there's a tie? *hmm emoji*...read more here
#TakeAKnee began back in summer '16, when San Francisco 49ers quarterback, Colin Kaepernick (pronounced CAP-ER-NICK), started kneeling during the national anthem in protest of racial inequality and police brutality toward people of colour... read more here.
The GIST's co-founders talk about their journey of creating a sports media business for women, by women. They'll cover everything from quitting their jobs to be entrepreneurs to being women in a male dominant sports industry... read more