The Five Key Names To Know on the Toronto Raptors
Sometimes it's hard to stay up-to-date on sports. We get that. So, we've created a quick cheat sheet on the five players you need to know on the Toronto Raptors.

Kyle Lowry, Point Guard, #7:
Kyle Lowry aka K-Lo is a Raptors staple. He's played in the NBA since 2006 and after a few years with the Memphis Grizzlies and the Houston Rockets, Lowry has been leading the #6ix since 2012. He led the dinos to their first Eastern Conference Final in 2015-16 and is a four-time All-Star. While we love Lowry for his passion, tenacity, and stunning passes on the court (a key job as a point guard), what we really love him for is his personality. This dude is seriously JOKES. Check out all his funniest moments for yourself here.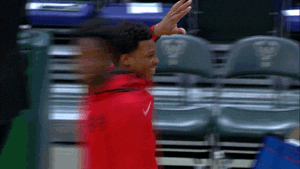 Kawhi (pronounced KAH-WHY) Leonard, Shooting Guard, #2:
In the most dramatic season of the Bachelor for the Raptors yet, this summer, the Raptors traded DeMar DeRozan to the San Antonio Spurs in return for Kawhi. And while Canada was sad to lose DeMar, we are v grateful we received this guy in return. His resume includes a NBA Championship, a Finals MVP award and two-time defensive player of the year title. D-WHAT? D-FENCE! Why is this guy so good at defence? Outside of his hustle and talent, he has insanely large hands (which is why his nickname is 'The Klaw') that help him with steals like this. We also love about Kawhi because he plays purely for the right reasons, his love of the game as opposed to fame… which is abundantly clear from his awkward media appearances.
Serge Ibaka, Power Forward, #9:
Serge is the word. At a whopping 6'8", Serge is the big man under the basket. Look for him to make monstrous blocks, rebounds and dunks. Although Serge has been in the NBA for ten seasons, this season has been his best yet as he's been putting up career-high numbers. Fun fact? Ibaka has 17 siblings (that's more siblings than the Raptors have roster players) and speaks four different languages - Lingala, French, English and Spanish. And, apparently he loves food. He even has his own YouTube series, How Hungry Are You? Always hungry, Serge, ALWAYS.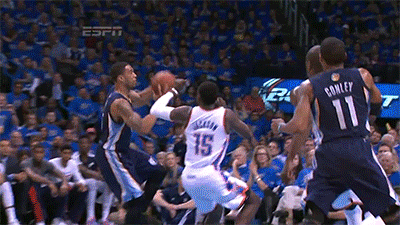 OG Anunoby Jr, Small Forward, #3:
At only 21-years-old, OG is the young buck on the Raps. It's only his second year in the league, but he is killin' the game. OG is incredibly versatile and is known for his stellar defence (like teammate Kawhi) but is also a great three-point shooter. OG is only one of 11 players from England to EVER play in the NBA (although, he grew up in Missouri). Chip chip cheerio gov'na. Contrary to popular belief, he does not have tea and crumpets for his pre-game meal.
Fred VanVleet, Point Guard, #23:
Freddy VanVleet is part of the Raptors "Bench Mob." The bench mob are those players that start the game on the bench as opposed to the court, but get subbed in throughout the game. As the Raps' second point guard behind K-Lo, Freddy leads the bench mob. Although he might be second fiddle, the Raptors rely on "steady Freddy" to bring big ______ energy off the bench and to hit clutch shots. We're also obsessed with his unbelievably cute baby girl.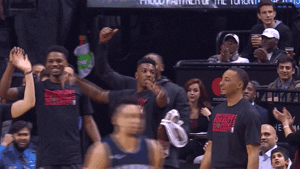 Not subscribed to our newsletter yet? Twice a week we give you "the gist" of everything happening in the sports world, from a female perspective for a change. Let's make this inbox official.
The topic of maternity leave in sport has been in the spotlight this year, in large part thanks to the best tennis player in the world, Serena Williams, having a baby... read more here
Basketball is made up of four quarters lasting 12 minutes each. Five players on each team are on the court at the same time. The point of the game is to shoot a basketball in a hoop to get the most baskets which = the most points. A basket counts as either two or three points, depending on how far the shooter was from the basket when she took the shot. Unlike any other sport, basketball brings out the rich and famous which makes playing #spotthecelebrity so fun. You can always see the hottest celebs (let's be honest we really only care about Jay-Z and Beyonce) sitting courtside...read more here
The GIST's co-founders talk about their journey of creating a sports media business for women, by women. They'll cover everything from quitting their jobs to be entrepreneurs to being women in a male dominant sports industry... read more