The Five Key Names To Know on the Toronto Raptors
Between work, having brunch with friends and going on Bumble dates, it's hard to always stay up-to-date on sports. And we get that. So we've given you #thegist on the five players on the Toronto Maple Leafs that you need to know right now.

Auston Matthews, Center, #34
This kid (literally he's a kid - he's only 21 -years -old) is arguably the best player on the Leafs. After drafting Auston Matthews first overall in the 2016 NHL Entry Draft, things started changing for the better for the Leafs. He's helped lead the Leafs to two straight playoff appearances and is eyeing a Stanley Cup appearance this year. And, like a fine wine, this dude keeps getting better with age. Over the 31 games he's played this season (he was out for a little over a month with a shoulder injury in the fall) he's scored 20 goals and had 22 assists for a whopping total of 42-points. Outside of hockey, we love Matthews because he's an unapologetic momma's boy and loves fash-un.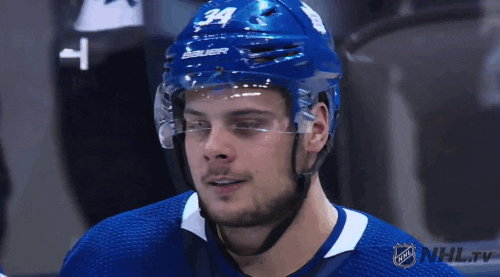 Mitch Marner, Right Winger, #16:
Yes it's Mitch, not Mitchell - don't get it twisted. Mitch is also a young buck at only 21 -years -old. And while Matthews might be the Leafs scorer, Mitch is the Leafs passer. Marner has scored 18 goals but has 41 assists - the sixth highest assists in the league. As they say, teamwork make the dream work. We're big fans of Marner because he's a bit of a goof and never takes himself too seriously.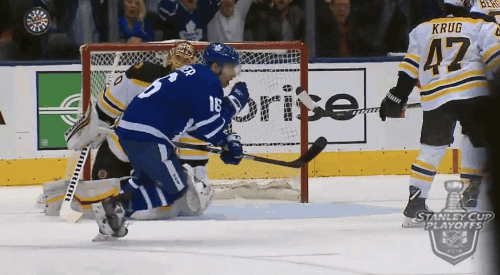 John Tavares, Center, #91:
Tavares was signed to a seven-year, $77M contract over the summer. This signing was a BFD as Tavares is arguably one of the top ten players in the entire NHL. He was the number one draft pick back in 2009, was Captain for the NY Islanders (his prior team), has won two World Junior gold medals and, to topcap things off, has also won an Olympic gold medal. Fun fact about Tavares? He's a Toronto boy (okay, Mississauga, but still) and grew up as a massive Leafs fan. Just goes to show, dreams really do come true.
Morgan Rielly, Defenceman, #44:
At just 24 -years -old this B.C. native is having the season of his career. In October, Rielly scored 12 points (one point given for each goal and assist) through five games which broke legend Bobby Orr's 45-year-old record for the most points by an NHL defender in the first five games of the season. He also had 40 -points before Christmas and is on pace for a 90-point season. To give some perspective, only 16 defencemean scored more than 50 points last year. Damn, baby!
Frederik Anderson, Goalie, #31:
Fredddyyyyy. After playing for the Anaheim Ducks for a few years, Fred was traded to the Toronto Maple Leafs. And thank goodness he was. Last season, Fred set a Leafs franchise wins -record by a goalie with 38 regular season wins. This season, he's won 20 of the 31 games he's played, and as long as he remains healthy, is on pace to beat his own record. Casual. Be sure to take a look at some of his clutch saves here.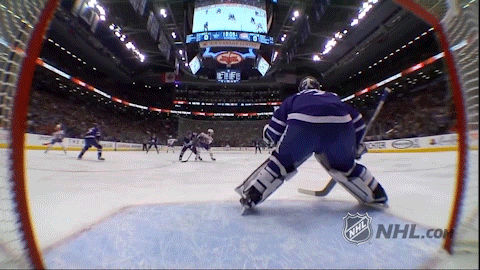 Not subscribed to our newsletter yet? Twice a week we give you "the gist" of everything happening in the sports world, from a female perspective for a change. Let's make this inbox official.
The topic of maternity leave in sport has been in the spotlight this year, in large part thanks to the best tennis player in the world, Serena Williams, having a baby... read more here
Basketball is made up of four quarters lasting 12 minutes each. Five players on each team are on the court at the same time. The point of the game is to shoot a basketball in a hoop to get the most baskets which = the most points. A basket counts as either two or three points, depending on how far the shooter was from the basket when she took the shot. Unlike any other sport, basketball brings out the rich and famous which makes playing #spotthecelebrity so fun. You can always see the hottest celebs (let's be honest we really only care about Jay-Z and Beyonce) sitting courtside...read more here
The GIST's co-founders talk about their journey of creating a sports media business for women, by women. They'll cover everything from quitting their jobs to be entrepreneurs to being women in a male dominant sports industry... read more